FREE Emergen-C Vitamin Drink Mix & NEW Protein Fuel & Superfoods!
Order a free sample pack of Emergen-C! Want to try Emergen-C vitamin drink mix? Simply fill out the form below and we'll send you a FREE sample packet of Emergen-C® favorites, including NEW EMERGEN-C® PROTEIN FUEL & SUPERFOODS.
Sign up and submit the form to claim your free Emergen-C sample pack! Please allow 6-8 weeks for delivery from the company.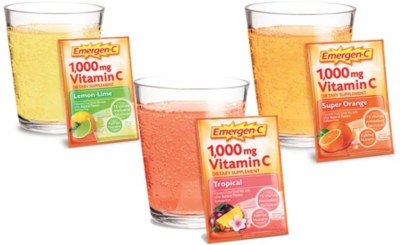 Never miss a freebie, giveaway, or deal by subscribing to our FREE newsletter!