FREE Random Share of Stock Worth up to $500 – (Zynga, Apple, Ford, Microsoft, etc. – Big Name Companies!).
Get a FREE Random Share of Stock Worth up to $500 when you sign up with RobinHood (a free investment app)!! Stock used to only be worth up to $150!! They are offering new users a random stock like Apple, Ford, or Sprint for free worth anywhere between $5 up to $500. Plus you get more random shares when you refer your friends! They have so many companies within the free stock mix. I got a free Microsoft stock worth over $185!
When I signed up, it on took about 3 minutes and I got a free share of worth $87.53! One of my friends got a share of AAPL (Apple) worth $247! Shares can be cashed out 30 days after receipt. It's almost like a free lottery ticket….which stock will you get!
When I first did this it was 2017. I actually forgot about the app due to a phone switch and when I checked it out last Spring (May 2019) the free stocks that I had retrieved were now up to over $550!! I couldn't believe it. I got a free Microsoft stock among the free stocks I got which was great – and I also got a bunch of the smaller stocks but from well known companies – like Zynga and Coty Beauty, etc. After I got over the shock I looked around and saw the quarterly dividends earned on each stock for each quarter. Wow! I invested NOTHING. These were all free. So I was able to send $75, from dividends to my bank account right from the Robinhood app. I'm still blown away – so this app is worth playing with definitely. The stocks you get are yours forever, you can do what you like with them. You can sit on them and let them collect, or you can sell them and then buy other ones! You can literally use this to jump-start a portfolio even if you play with penny stocks or a random share here and there.
You can also access Robinhood via the web, so it is not only App based!
How to get your free share of stock:– Go here and sign up for a FREE account.
You'll need to provide your name, address, date of birth, and social security number. (The social is to verify your identity since they are giving you money – and it is using the same encryption security as banks do! they are very safe)- You don't have to put any money into the account.
When it gets to the bank info click on "what if I don't see my bank in this list" and it will let you skip the add money to your account section. – Click Submit Application.- Once approved they will email you. Mine was approved almost instantly. – Once approved download their app for iphone or Android – if you set it up on a desktop computer. (They will email you a link to download the app) When you open the app and login you click on "claim my free stock" – If you set it up in the App just close the app and restart it …. then click on the "claim my free stock".- You will get the FREE stock at random! It can be worth up to $500!- You can cash out your stocks, direct to your bank, in 30 days. After the initial 30 days you only need to wait a 3 day period.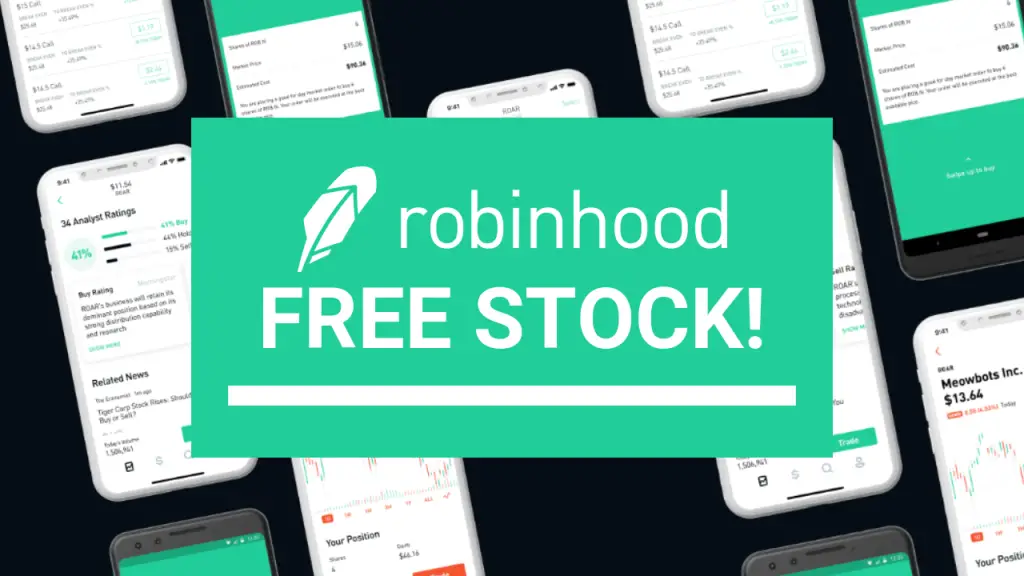 Make sure you visit our NEW Freebies From This Week – List! We also have an ongoing list for those interested in New and Current Giveaways and Sweepstakes! To get all new daily freebies & giveaways don't forget to sign-up for our newsletter! We also have active social media accounts so check out our Facebook group, our Twitter feed or maybe your prefer Instagram.
Thank you from the Freebies Frenzy team!