Win a $4,800 Diamond Ring & Unicorn Candle From Diamond Candles – Enter Daily – ends 2/14.
The approximate retail value of all prizes is $4750.00. The prizes are: $4750.00 Diamond Ring. Actual/appraised value may differ at time of prize award.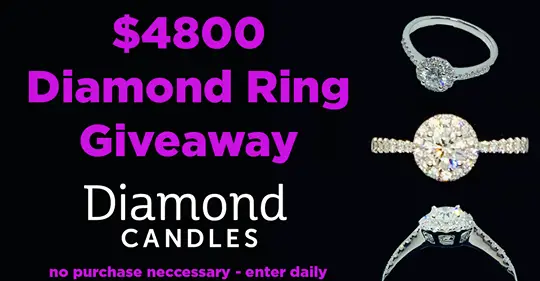 Never miss a freebies, giveaway or deal by subscribing to our FREE Newsletter!