Act quick! FREE 4-in-1 Bottle Opener From Mountain Bottling Co. (First 20k).
This is a freebie from the Mountain Bottling Company. All information below is a statement from them about this freebie offer!
To get a FREE Mountain Bottling Co. Bottle Opener fill out the form and you must confirm your email address. This ends 2/27 or until supplies last. They have 20k of them!
IMPORTANT: If you get an error message when you submit the form, check your email because it still may have gone through.
.
After signing up – message is: …
"Important: Remember to confirm your email by clicking the link we send you in your confirmation email. You will not eligible to receive offer without this.
Please allow 4+ weeks for delivery.
Please refrain from emailing or calling customer service. We need to dedicate our customer resources to our beverage partners. We are working on your free sample and will get it out to you as soon as possible.
Be sure to share this offer with your friends before it expires!"
.
From Mountain Bottling Co: 
"In an effort to gain visibility to our customers beverage brands we are giving away free 4 in 1 Bottle openers with free shipping (We go above and beyond for our customers, so consider partnering with us for your private label bottling needs). No billing information required. Granted…this bottle opener isn't of the highest quality and we got a great deal on them (buying 20,000 of them gets you a price break). The item is FREE! You cant beat free. We aren't asking for much in exchange. We just ask that you provide a valid email (You must confirm your email address in the confirmation email we send after you submit the form to receive your free item). We will send you occasional promotional emails highlighting our company and our customers beverage brands. Our beverage brands will often give out free samples of their drinks – so you will be the first to know. You can unsubscribe from our emails at any time.
.
How we use your information:
We only require your name and address to ship your item. We will never send additional solicitations via mail.
We require your email address to confirm your free sample request and send periodic relevant emails regarding deals, freebies and updates. You can unsubscribe from our emails at any time and you wont hear from us again.
*Notice to Canadian residents: Please indicate that you have a Canadian address and your province in the comments area.
Fine Print:
* One request per household (but feel free to share this offer with friends)
* Only valid for US and Canadian residents
* Must provide a valid email address and confirm your email in the confirmation email sent after form is submitted
* We will do our best to send our your item as quickly as possible, but please allow 4+ weeks for delivery.
* Offer valid while supplies last.
* We reserve the right to deny any request of free item for any reason or if the above guidelines are not followed. We reserve the right to terminate this offer at any time."
.
.
Expired
.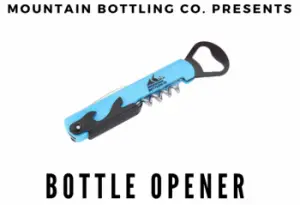 Make sure you visit our NEW Freebies From This Week – List! We also have an ongoing list for those interested in New and Current Giveaways and Sweepstakes! To get all new daily freebies & giveaways don't forget to sign-up for our newsletter! We also have active social media accounts so check out our Facebook group, our Twitter feed or maybe your prefer Instagram.
Thank you from the Freebies Frenzy team!