So how to get free samples no strings? Or increase your chances? Or maybe you just need some help finding samples.
Well, you have come to the right place for finding REAL free samples no strings, freebies, giveaways, coupons and free stuff with NO strings attached! These days, there are hundreds of sites out there offering so called "free samples". We are genuine, legit, and work hard for you every single day in providing you with freebies that you can either get by mail or go to a location near you and get the freebie. Seriously – we really work hard as this is our day job. Read on and we hope to answer your question on how to get free samples.
So why would a Company Give away Free Samples?
Okay, free samples, you may ask why would a company bother giving away free samples, especially if they are already an established brand? Free samples fall under companies marketing plan and are a great way for consumer to try new products at no cost. By offering free samples, companies are able to reach certain demographics not recently penetrated in the hope of capturing additional clients. These samples are often free with no cost to you, except filling out your details. If the offer does cost shipping, we clearly state that for you!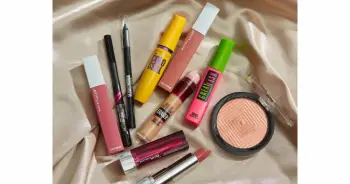 So how do I get started?
So, its now time to understand how to get free samples. The first and foremost thing that you should do if you have not, is subscribe to our free newsletter. This will enable you to get new freebies delivered to your email when they become available. Since most of the popular free samples and hot freebies don't last long, its important to be notified when those are available. Again our newsletter is free, we respect your privacy, and you can unsubscribe at anytime, so there's no risk in signing up.
Along with getting our free sample emails, you will want to become a fan on our Facebook page or twitter page or our Instagram page. Our Facebook page is shown on the right. Just "Like" us and you will be notified of even more freebies that we don't always get to post in our newsletters.
Finally, check out our site on a regular basis because we post all the new free samples and free stuff directly on our site and list how to get free samples.
Getting Your Samples
Now that you have all the options on how to get free samples, its now time to start redeeming the ones you want. Once you see a free sample that you like in our emails, on Facebook, or on our site, there will be an outgoing link from our site like "Click Picture for Offer" or something similar which you will want to click on. That will take you to the direct page on where you will then need to enter your information such as a mailing address to get the free sample shipped to you.
That's all there is too it. You can request as many free items you want from our site. Hopefully this answers your question on how to get free samples.
Important Notes
Many times popular samples do not last very long, so as soon as you get our emails or Facebook notifications, you will want to try and claim the sample as soon as possible. Also, you may want to use a separate email address when claiming the samples as sometimes the company giving out the freebie will send you emails. Most times you can opt not to receive them before you submit the form in redeeming the free sample.
Any more questions on how to get free samples? Check out our FAQ's.
Happy Freebie Hunting! Hopefully you know how to get free samples!
Make sure you visit our NEW Freebies From This Week – List! We also have an ongoing list for those interested in New and Current Giveaways and Sweepstakes! To get all new daily freebies & giveaways don't forget to sign-up for our newsletter! We also have active social media accounts so check out our Facebook group, our Twitter feed or maybe your prefer Instagram.
P.S. always remember to check the site for specific freebies! If you haven't checked out our post on the stimulus checks make sure you do! We update our site daily so bookmark us!