Here is a list of Giveaways Pro Tips and how to check afterwards to see if you have won.
Giveaways Pro Tips: If you ENTER GIVEAWAYS … every few days (or daily) make sure you go through your email. Do searches for things like "congratulations", "congrats", "winner", "you won", "please respond" …..  "your name", "your name, your town and/or state" ….
This is because, most if not all giveaways do send out an email to the winner(s) and even a winning announcement via email newsletter.
Legit Giveaway emails come from a person direct to you either from the company or the giveaway prize sponsor. But you can tell it wasn't sent out to a list of people. Likely cc'd to inner office people but not sent to list like its a spam email or sales email. And they sign their name/info with phone numbers.
Sometimes companies do send out a mailing list announcement email however but they will have the winners listed in the email with a note saying "if you are a winner contact us" etc etc. But you can tell its from them and nothing shady.
Also … if you have a spam filter, it doesn't hurt to peek in there in case something got sent in there. Nothing hurts more than finding an old winning sitting in Spam you missed out on.
You can also keep a notepad doc on all the giveaways you enter … and keep lists of ones that you can Enter Daily!! Then you can run through and enter the daily ones quickly each day. Same with ones that are instant wins, etc.
List the date they end and check their social media pages after the end date, to check out winning announcements and who wins. Remember … you can't win unless you enter.
While entering a giveaway, if they give you ways to grab more entry points … for example they may list their social media pages and give you extra entries if you like them. Or join their mailing list, visit a website, etc. Even sometimes sharing your special link on your social media to get extra points if your friends use your link to enter!! Always try to do these. They only take an extra minute and those are extra entries that give you extra shots at winning!
And no you don't win them all or many. If you enter 300 giveaways a month (just 10 a day) and win 1-3 that is really good and the norm. So the more you enter the better chances of winning!
It's FREE to enter, costs nothing. So see it as a hobby with a great possible pay off. That will help in not getting frustrated or upset if you don't win.
Never send companies notes like "pick me" or " i need to win because" — winners are always randomly chosen via a computer app that does it so it is fair. Unless it is something stated they pick winners differently. Sending social media posts asking to be picked, or giving long explanations of hard times or why you deserve to win, etc is considered a total faux pas. Many giveaways actually delete people that do that and remove them from the giveaway so honestly, please don't do that.
And attitude does mean a lot. If you have a negative outlook like "I never win anything" – "this must be fake I never won" – "its a waste of time" etc etc … being negative and pessimistic about it and complaining takes away from time you could be thinking positive and just entering giveaways. Not to mention like I stated above … it's free. The lotto isn't free. Gambling isn't free. This is a free hobby you can actually get something from.
Many people have a total giveaway routine where they might go through and enter a handful while drinking their coffee … I've even heard people describe it as relaxing downtime they enjoy and they can do it on their laptop while watching tv and zone out a bit. However you may enter them and enjoy that little me time routine … that's the way to do it. Just enjoy it, remember it's a hobby. You can play games online and rarely get anything from those but high scores. Entering giveaways you can actually have a shot at winning. Especially because they are fair and choose randomly.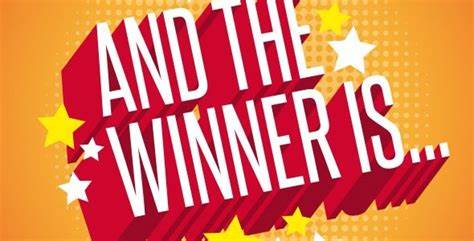 After checking out Giveaways Pro Tips, make sure you visit our NEW Freebies From This Week – List! We also have an ongoing list for those interested in New and Current Giveaways and Sweepstakes! To get all new daily freebies & giveaways don't forget to sign-up for our newsletter! We also have active social media accounts so check out our Facebook group, our Twitter feed or maybe your prefer Instagram.
Thank you from the Freebies Frenzy team!