As cases of COVID-19 in the US continue to climb, there has been a few big restaurant bankruptcy occuring.
To give you a perspective on how restaurants are doing, check out this chart illustrating restaurant sales compared to last year: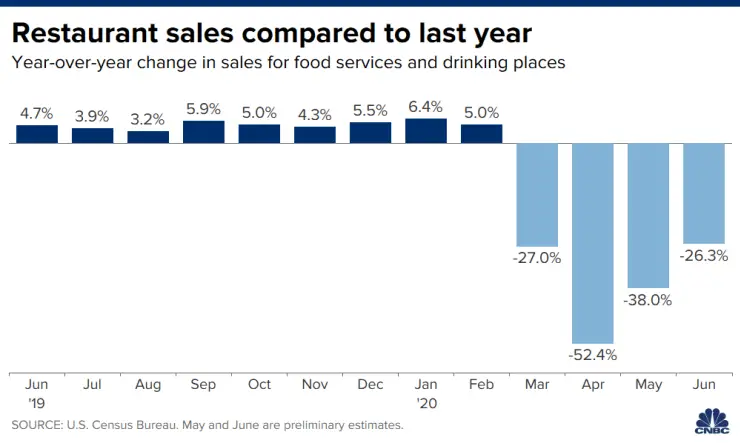 As illustrated above, sales are greatly depressed right now. Restaurants that were struggling before the pandemic will most likely be pushed to bankruptcy. Trade groups have estimated that approximately 30% of restaurants will close due the coronavirus pandemic. Restaurant Bankruptcy is a serious problem for many places right now!
The Paycheck Protection Program has provided millions to franchise owners of McDonald's, Wendy's, Yum Bands' and Taco Bell restaurants, but hasn't save all. On July 1st, NPC International, Pizza Hut's largest U.S. franchisee, filed for Chapter 11 (Pizza Hut Bankruptcy).
So far here is a list of Restaurant Bankruptcy During COVID-19:
CEC Entertainment (Chuck E. Cheese)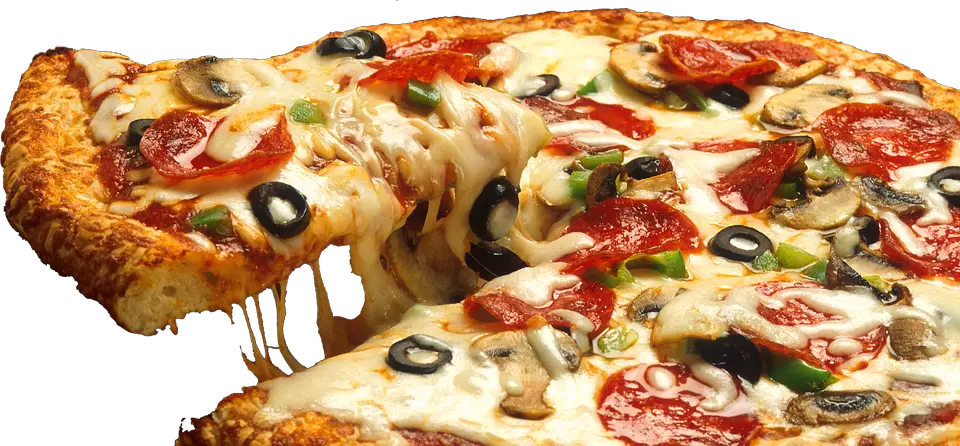 I remember enjoying Chuck E. Cheese when I was young. Unfortunately, the parent company, CEC Entertainment has filed for bankruptcy protection. As at December 29, 2019, the Chuck E. Cheese bankruptcy sits at $1.91 billion in liabilities. They will continue to operate the stores until further notice.
Garden Fresh Restaurants (Souplantation and Sweet Tomatoes)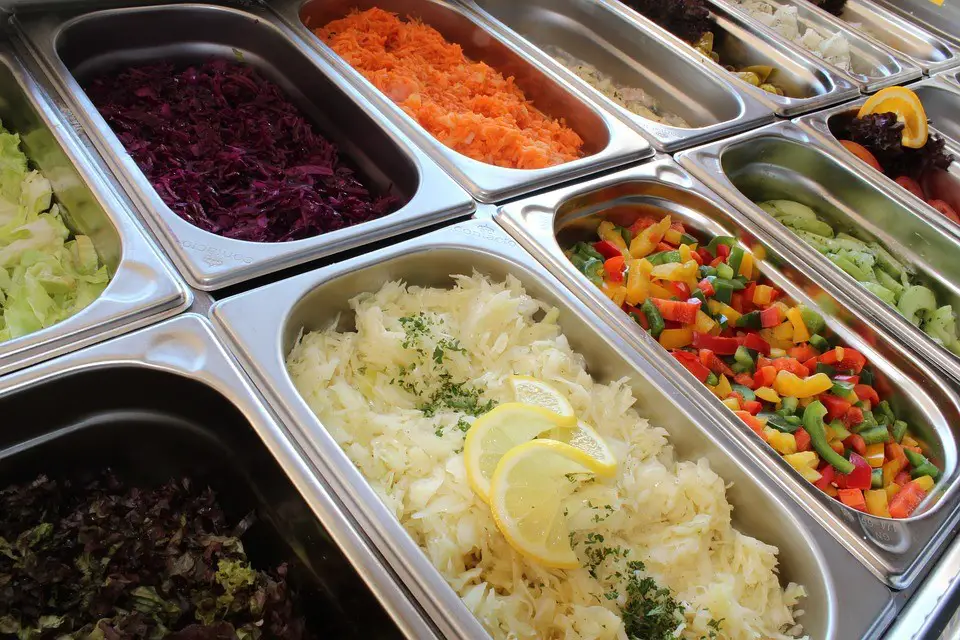 Unlike Chuck E. Cheese, where the restaurant will continue to operate, Garden Fresh Restaurants has closed all restaurants permanently. The bankruptcy occurred in May and in June all of the assets were liquidated.
FoodFirst Global Restaurants (Brio and Bravo)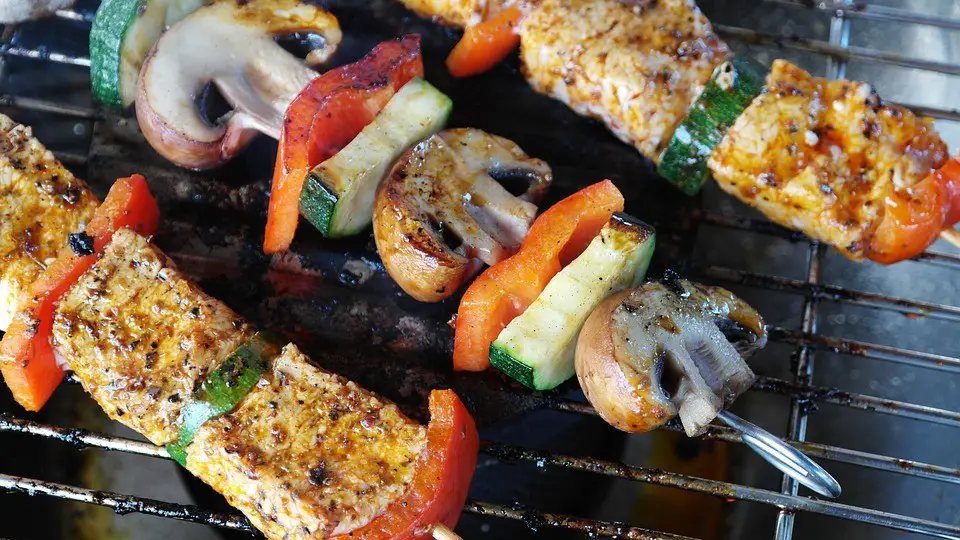 In April, the parent company of Brio Tuscan Grille and Bravo filed for Chapter 11 bankruptcy. So far they have shut 48 locations, but kept 52 open. In June, the parent company of Planet Hollywood, Earl Enterprises purchased the two struggling restaurant chains.
After you check out this article on Restaurant Bankruptcy During COVID-19, make sure you visit our NEW Freebies From This Week – List! We also have an ongoing list for those interested in New and Current Giveaways and Sweepstakes! To get all new daily freebies & giveaways don't forget to sign-up for our newsletter! We also have active social media accounts so check out our Facebook group, our Twitter feed or maybe your prefer Instagram.
Thank you from the Freebies Frenzy team!