Get a FREE Tall Hot Brewed Coffee for Veterans, Military Members and Military Spouses at Starbucks on Veteran's Day, Today, 11/11.
Starbucks are giving away FREE 12oz Hot Brewed Coffee to veterans, military service members and military spouses for their FREE Starbucks on  Veteran's Day promotion.
You will need to show proof of military ID to get the free coffee.
Limit of 1 Per customer.
Starbucks will also be donating 25 cents for every hot brewed coffee purchased on Nov. 11 to the non-profit organizations Team Red, White and Blue and Headstrong to support the mental health and well-being of military communities.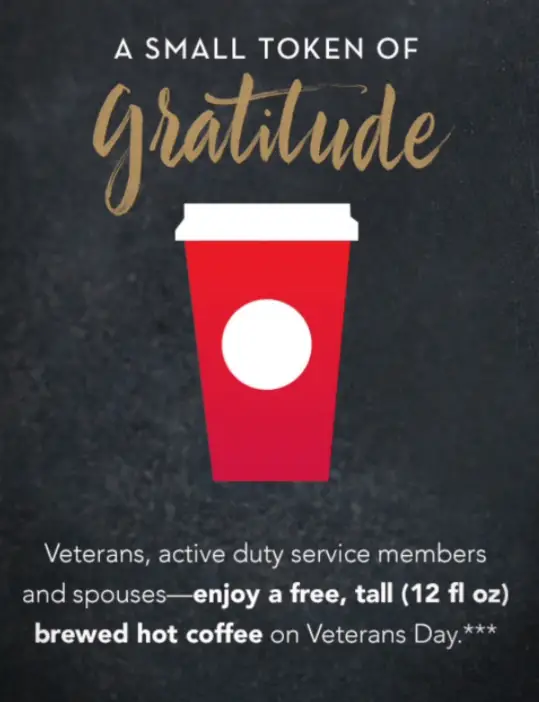 – FREE Starbucks on Veteran's Day –