12 Life Hacks That Make Life Easier!
Every day we face common, annoying issues but don't always realize there's actually a simple answer to overcome these daily obstacles. So, we're here to help you out with some awesome tips, tricks and just overall life hacks to make your day-to-day life easier!
1. Using Pasta As A Lighter
We've all been there when we look down to light our favorite candle and realize the wick has become too low to be lit. Don't give up on your favorite candle just yet! If you have spaghetti noodles in your cupboard, grab one, light one end, and easily reach your buried wick! We listed this life hack first because we wish we would have thought of this sooner, what a simple way to light a candle and not get burned.
2. Use Lemon To Remove Highlighter
Have you ever highlighted too far in your reading? Or, maybe you bought a used textbook just to realize it's full of highlighter markings. Don't fret just yet! Items as simple as a lemon and a cotton swab can be your sidekick in removing unwanted highlighter markings. Cut a lemon in half, add some lemon juice to your cotton swab and rub the swab over the markings and the color will fade!
3. Use Nail Polish To Color Coordinate Your Keys
You're in a hurry and trying to unlock or lock one of your doors. You look down to see a keychain full of keys and blank on what key you need to use. How annoying! Avoid this from happening again by grabbing some of your nail polish to simply color code your keys for each door. This is a super simple way to alleviate a lot of future confusion!
4. Use Car Wax To Avoid Foggy Mirrors
Sick of stepping out of the shower just to find a fogged-up mirror? Who isn't!? Skip this hassle by coating your mirror with a thin layer of car wax, let it dry then buff it out with a dry and soft cloth. Now, you can look forward to a fog-free mirror after a hot shower!
5. Disinfect Toys & More In The Dishwasher
Watching your kids play with toys such as Legos day after day you might begin to wonder about the number of germs that linger on these beloved toys. Do your favorite little people a favor by, time-to-time throwing their favorite legos in a laundry bag and running them through a normal dishwasher cycle. Make sure to remove them before the heated drying begins and let them air dry. You can also wash sponges, clean brushes, and even seashells!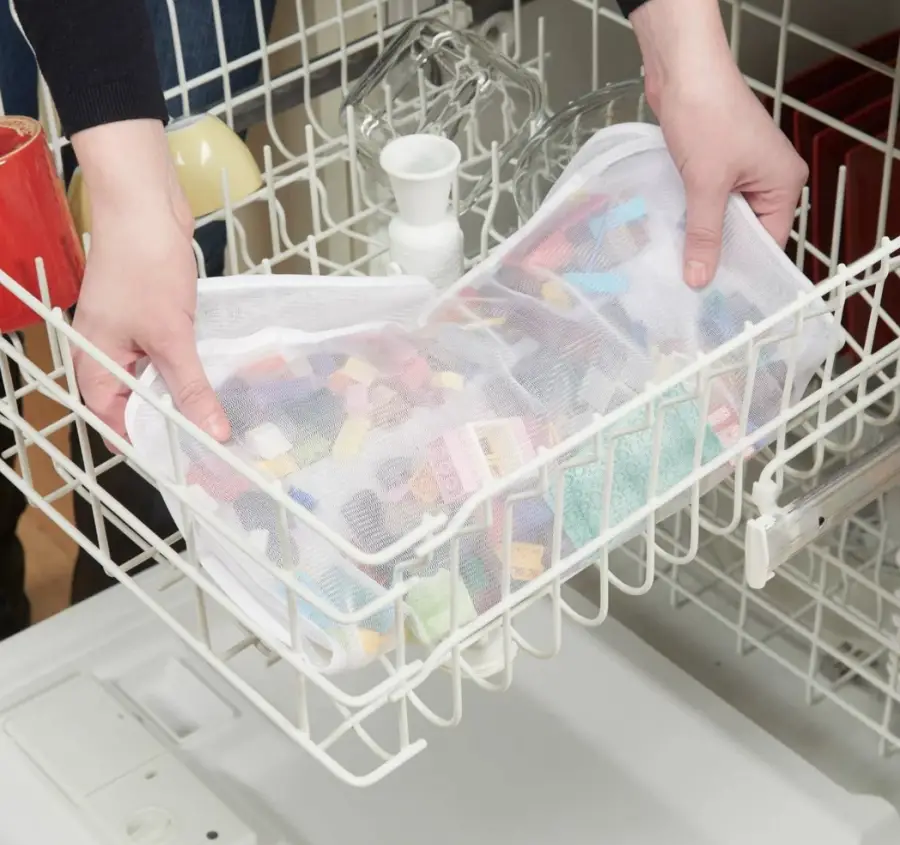 6. Easily Get Wrinkles Out Of Laundry (No Ironing Or Steaming Required!)
Sick of endlessly trying to keep up with wrinkles by ironing or steaming? Those days can be behind you! Grab your wrinkled clothes and throw them in your dryer for around 10 minutes with your choice of a few ice cubes or a wet washcloth. As the water turns to steam this will eliminate wrinkles from your clothes. This works best for lighter fabrics. Start saving an enormous amount of time with this trick!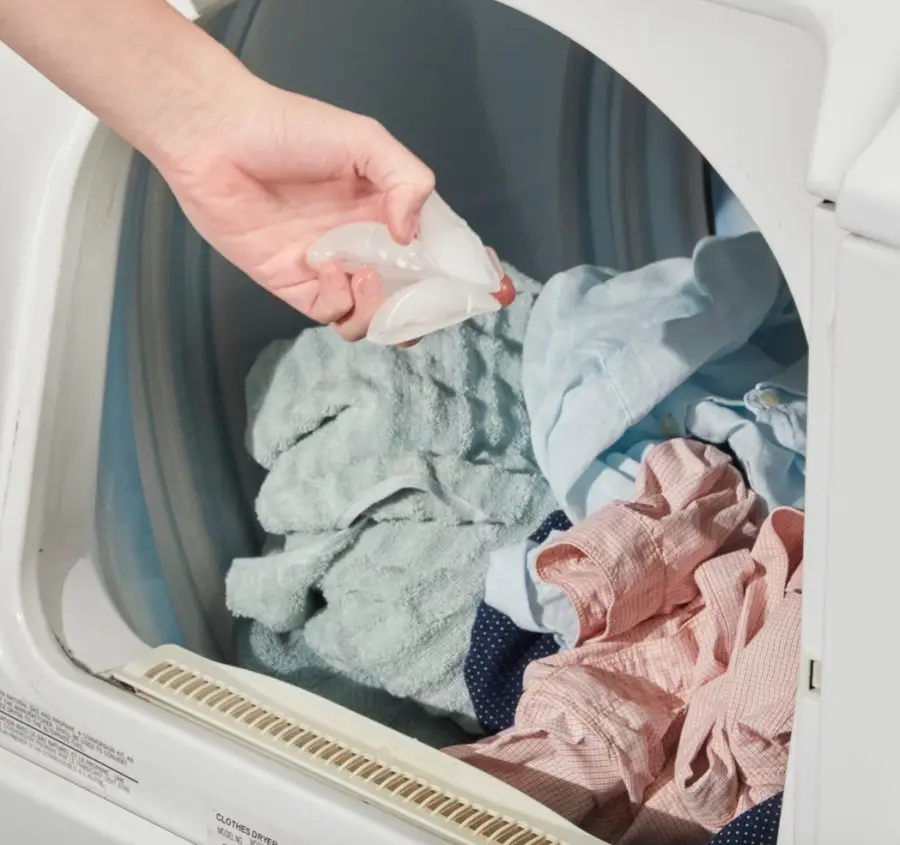 7. Use A Picture Frame As A Dry Erase Board
One of my personal favorite life hacks is converting a picture frame to a dry erase board. It's so handy having a dry erase board to jot down notes, reminders, grocery lists and much more! Unfortunately, typical dry erase boards don't always match up well with our decor. To solve this issue, pick out a picture frame you love, replace the stock image with some scrapbooking paper you like or you can even print something off. Once this is done, cut the paper to fit in the frame and now write & erase on the glass surface! Now, you have a cute place to write notes!
8. DIY Car Mats
Buying car mats for your vehicle can be expensive. Alleviate some of these harsh costs by making your own floor mats! You can use old carpet scraps to cut and size perfectly to your car. You can find carpet scraps for less than $2 at Home Depot. Once your DIY Car Mats have gotten dirty to the point of needing to be replaced, you can either throw them in the wash or just replace them with new carpet scraps!
Refrain from using DIY Car Mats on the driver's side so they don't slip up while driving.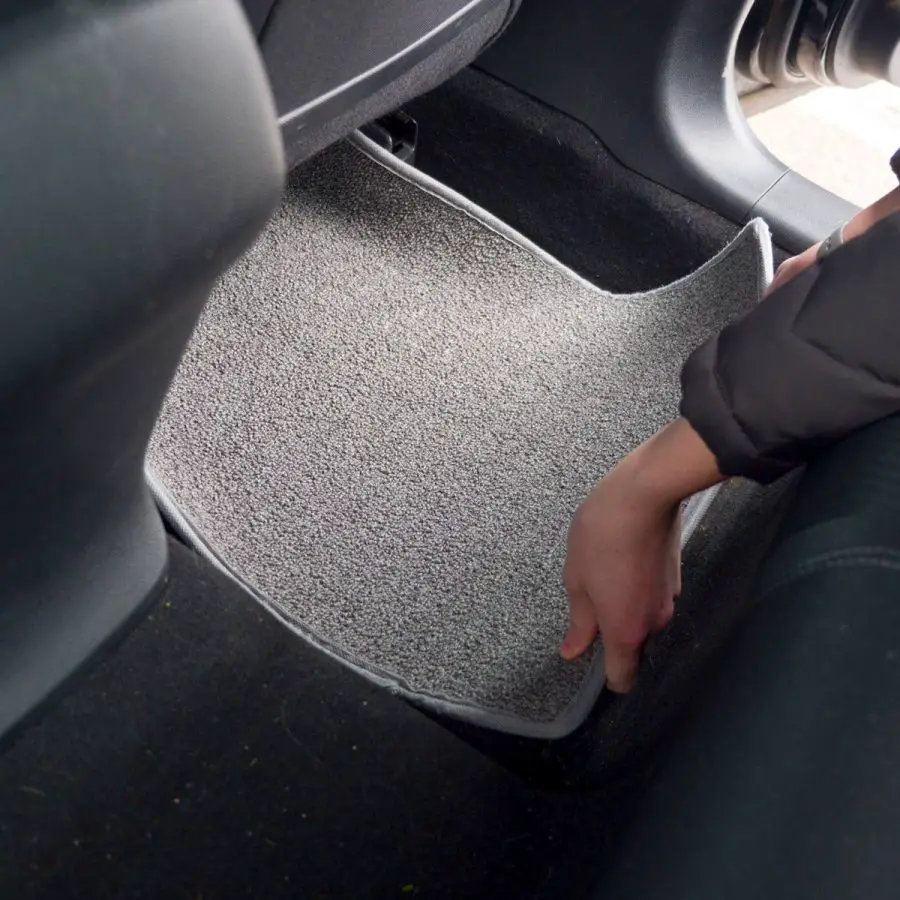 9. Repair Dents In Wood Surface
How annoying is it when you realize your wood table or even other wood materials are full of dents? Repair these dents to restore the original look of your wood surface in a few easy steps! Get a washcloth damp and set it over the affected area. Turn your iron on high and move the iron left and right and in circles. Press down firmly and go over the wet cloth until it's dry. Repeat the process until the dent is fully lifted and repaired.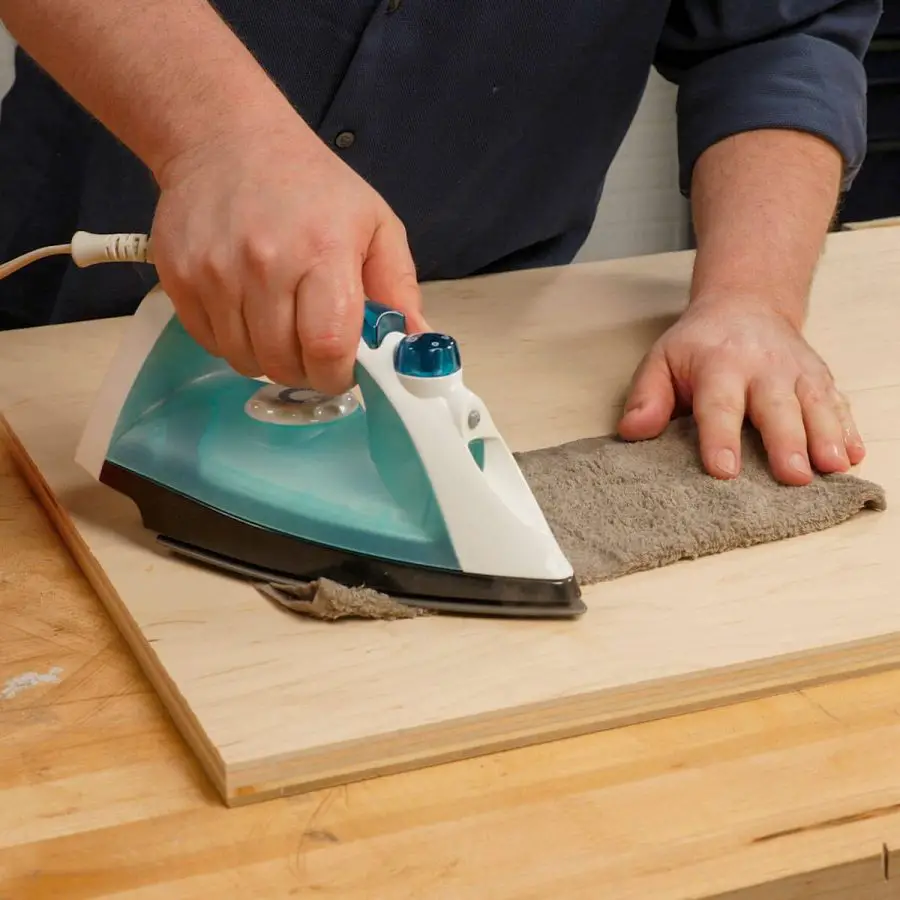 10. Coat Your Shovel With Car Wax So Snow Doesn't Stick
Everyone who has shoveled snow knows the pain of snow and ice sticking to your shovel. Save yourself the frustration of this happening to you by taking a few minutes to coat your shovel with car wax using the instructions that are found on the car wax packaging. Then, you won't have to worry about annoying snow sticking anymore!
11. Erase Permanent Marker On Dry Erase Board With Dry Erase Marker
If you commonly use a dry erase board you've probably made the mistake of accidentally writing with a permanent marker instead of a dry erase marker, oops! No reason to worry just yet! Take a dry erase marker you have handy and scribble over the permanent marker markings and wipe away with an eraser or cloth! You'll quickly see that your mistake has been reversed!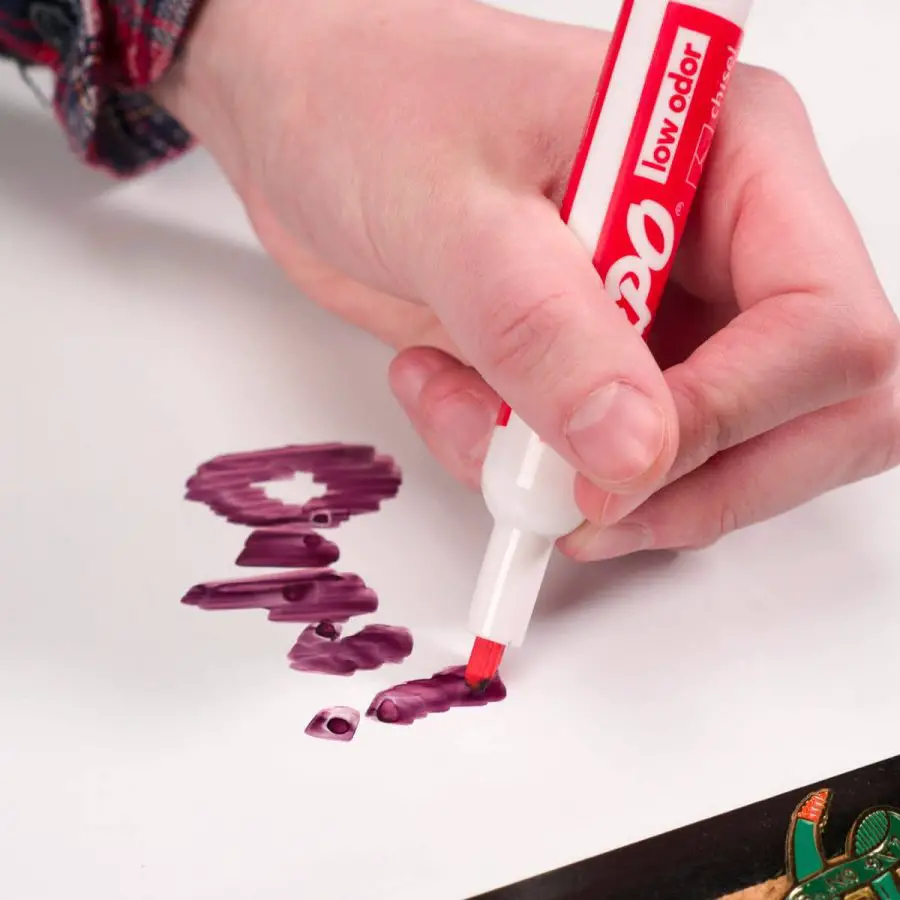 12. Fix Wobbly Furniture With A Penny
Nothing is more annoying than sitting at a table that is wobbly or even worse, sitting in a wobbly chair. Before getting into a complicated fix, dig out your pocket change to fix that annoying wobble. First, pick the coin with the correct thickness you need to stop the wobble, then simply just hot glue the coin to the bottom of the leg. This is a perfect fix to your wobble problem until you can repair the leg!
We hope you learned a few new things and can begin to incorporate these 12 awesome life hacks into your everyday life!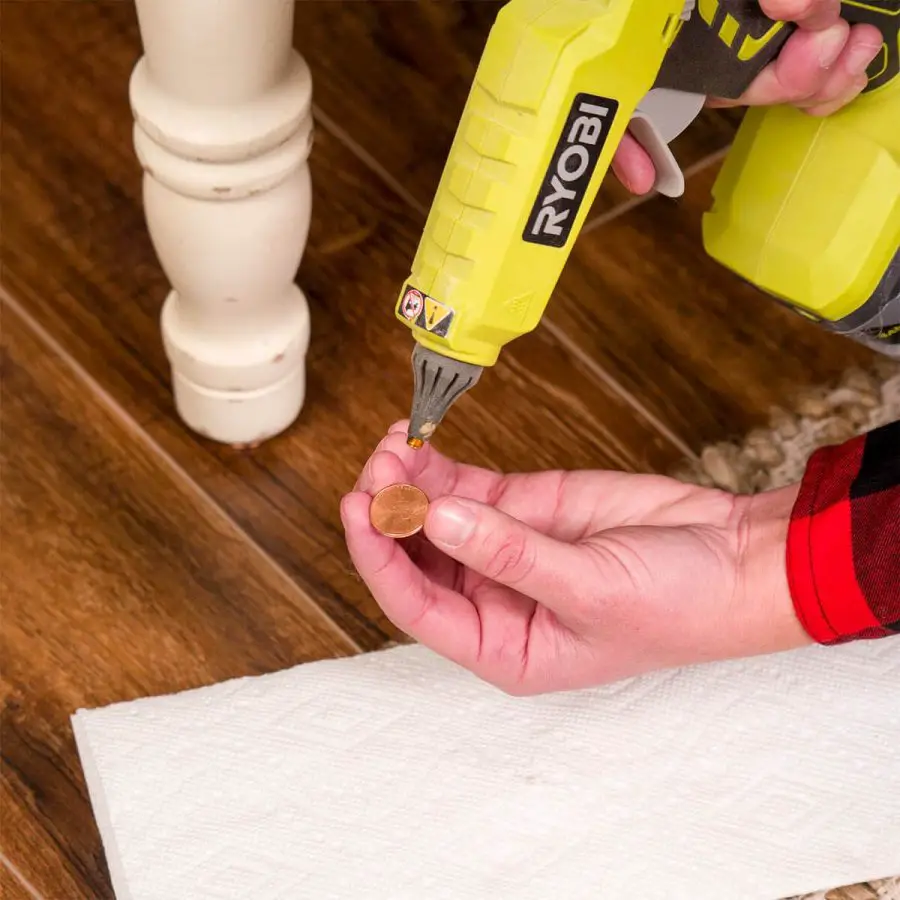 Original Source: Family Handyman
Comment below if you would like us to post more life hacks, tips, DIY tricks, and ways to make your life easier!