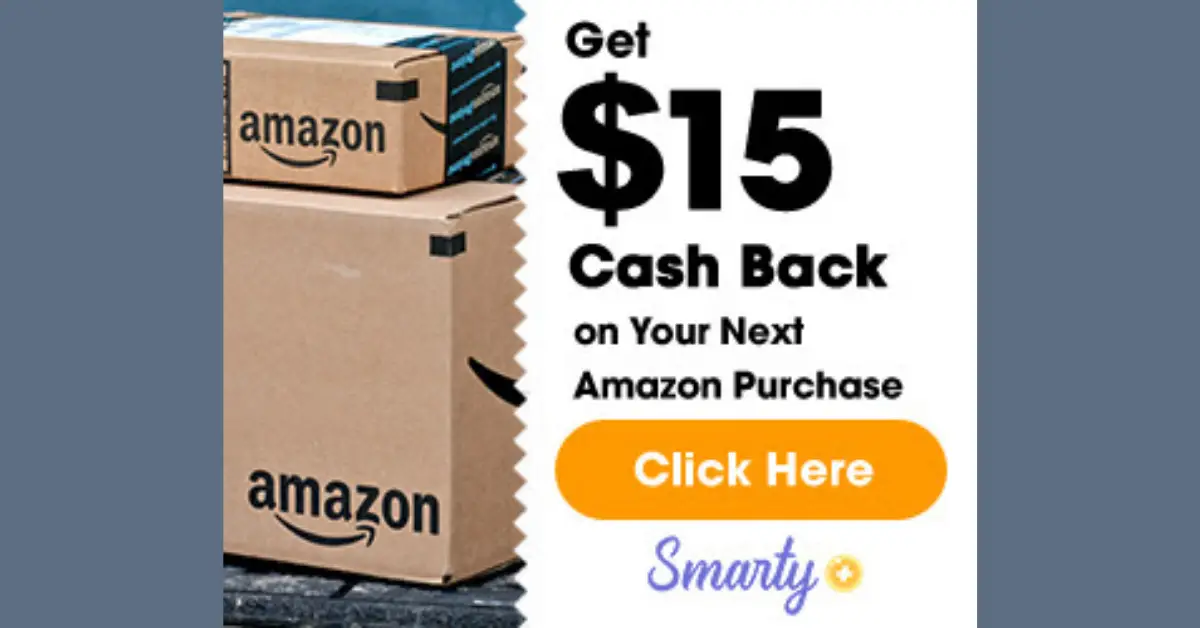 Save When Shopping With SmartyPlus! 
Want to instantly save when shopping online? Get started with SmartyPlus!
–
You can Subscribe to Smarty Plus and receive $15 Cash Back on your first purchase with SmartyPlus!
–
When Joining SmartyPlus & Adding It To Your Browser You Can:
—
Try SmartyPlus for 7 days for only $3 and explore all the perks available to our SmartyPlus members. After this initial trial Smarty will charge a monthly membership fee of $13 until you cancel billed to your credit card. You may cancel at any time within your Smarty account or by email. Offer not affiliated with third party merchants.

Earn more cash back and get free shipping rebates on all your purchases at over 5,000 stores!

Plus get up to 10% cash back and double rewards on future purchases with SmartyPlus!*
–
–
Do you want trending free samples, giveaways and hot deals emailed right to you? Sign up for our newsletter!