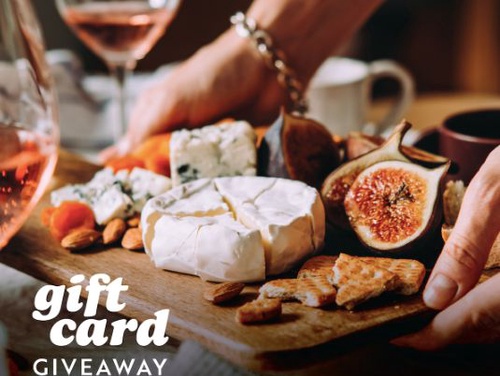 As a foodie, I am always on the lookout for new and exciting cheese options to add to my charcuterie boards or to simply enjoy on their own. Recently, I stumbled upon Capella Cheese, a brand that not only offers a wide range of unique and delicious cheese options but also prides itself on sustainable and ethical practices. And now, I am thrilled to announce that we are giving away two $100 Capella Cheese gift cards to lucky winners!
If you're not familiar with Capella Cheese, let me introduce you to this amazing brand. Capella Cheese is a family-owned and operated company that produces handcrafted cheese using traditional Italian recipes. Their cheese is made with USDA certified organic milk from local family farms and is free of synthetic hormones, antibiotics, and preservatives. The brand is also committed to sustainable and ethical practices, including using renewable energy and recycled materials in their production process.
Now, let's talk about the giveaway. We are thrilled to offer two lucky winners the chance to win a $100 Capella Cheese gift card each! Imagine all the delicious cheese platters you can create with $100 worth of Capella Cheese products. From creamy burrata to tangy goat cheese, there are endless options to satisfy your cheese cravings.
Entering the giveaway is simple. Just click on the link below and fill out the registration form with your name and email address. That's it! Plus, by registering, you'll also receive our newsletter filled with delicious recipes and foodie tips.
But don't wait too long to register, as the giveaway ends soon. Make sure to share this amazing opportunity with your friends and family, so they too can experience the deliciousness of Capella Cheese.
So what are you waiting for? Register now at the link below for a chance to win a $100 Capella Cheese gift card. Good luck!
[Insert registration URL here]
Claim this great opportunity today.