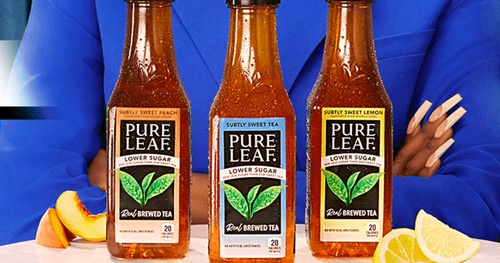 As a marketing professional, I know that the key to a successful promotion is to offer something that people truly want. And what do people want more than a refreshing and delicious iced tea on a hot summer day? That's why I am thrilled to present The Pure Leaf Subtly Sweet Giveaway!
Pure Leaf has long been known for its high-quality, all-natural tea blends, and their Subtly Sweet iced tea is no exception. Made with real tea leaves and just the right amount of sweetness, this beverage is the perfect way to cool down and relax during the summer months.
But that's not all – when you register for The Pure Leaf Subtly Sweet Giveaway, you have the chance to win some amazing prizes! We're giving away a year's supply of Pure Leaf Subtly Sweet iced tea, so you can enjoy this refreshing beverage all year long. Plus, we're also giving away a selection of Pure Leaf merchandise, including an insulated bottle, a tumbler, and reusable straws – everything you need to enjoy your favorite iced tea on the go.
So how can you enter The Pure Leaf Subtly Sweet Giveaway? It's easy! Simply visit our website and fill out the registration form. We'll ask for some basic information like your name and email address, as well as a few questions about your tea preferences. Then, sit back and wait for us to announce the winners!
But don't wait too long to register – The Pure Leaf Subtly Sweet Giveaway is only open for a limited time. This is your chance to indulge in your love for iced tea and win some amazing prizes, so don't miss out. Register now and join the community of Pure Leaf fans who know that the best things in life are all-natural and subtly sweet.
In conclusion, be sure to register now for The Pure Leaf Subtly Sweet Giveaway! With the chance to win a year's supply of this delicious iced tea and some awesome Pure Leaf merchandise, there's no better way to enjoy your summer. So head to our website and enter today – we can't wait to see who our lucky winners will be!
Claim this great opportunity today.