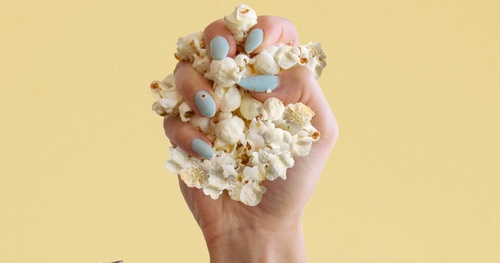 As a society, we are becoming increasingly aware of the importance of healthy eating habits. Now, more than ever, people are looking for organic and non-GMO options when it comes to their food choices. Luckily for us, Natural Grocers, a health food store, is here to save the day! They are offering a promotion that is hard to resist- a FREE bag of Natural Grocers Brand Organic Popcorn.
Who doesn't love a snack that is not only tasty but also healthy? Natural Grocers has got you covered. They are giving away a FREE .65oz sample bag of their organic popcorn to the first 150 customers in each of their stores. This is not something you want to miss out on!
Natural Grocers is renowned for their commitment to quality, and their popcorn is no exception. Made from only the finest, non-GMO organic corn, this popcorn is perfect for those who are conscious about the foods they consume. So, head down to your nearest Natural Grocers store and jump on this promotion before it's too late!
The best part? This promotion requires no purchase; all you need to do is be one of the first 150 people in your store. Be sure to check out the details on their website and mark your calendar for the date and time of the promotion.
Natural Grocers has always been there to cater to the health-conscious crowd, and this promotion is just the icing on the cake. They continue to fulfill their promise of providing only the best, top-quality products to their customers.
To sum it up, the Free Bag of Natural Grocers Brand Organic Popcorn is the perfect snack option for those who want to stay healthy but still indulge in a treat. So, if you have a Natural Grocers store near you, do not hesitate to join the rush today and grab your own free bag of popcorn!
Don't miss out on the chance to have a guilt-free snack that you can enjoy any time of the day. Make sure you're one of the first 150 customers in your local Natural Grocers store and grab your Free Bag of Natural Grocers Brand Organic Popcorn!
Claim this great opportunity today.