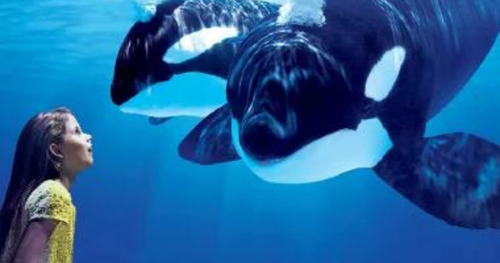 Are you a U.S. Veteran looking for a fun and exciting way to spend time with your loved ones? SeaWorld has a special offer just for you! For a limited time, veterans can claim up to four free tickets to SeaWorld Orlando, allowing you and three guests to enjoy a day full of entertainment, education, and adventure.
This offer is not just a great way to spend time with family and friends; it's also a great opportunity to show appreciation for the courageous men and women who have served our country. SeaWorld is proud to offer this promotion as a way to thank all veterans for their service and sacrifice.
But wait, there's more! SeaWorld Orlando is so much more than just a theme park. It's an immersive experience that allows you to explore the wonders of the ocean while having fun with your loved ones. You'll have the chance to see marine life up close, learn about conservation efforts, and enjoy thrilling rides and attractions.
And, of course, no trip to SeaWorld Orlando is complete without experiencing the unforgettable shows. With everything from high-flying acrobatics to comedic performances, there's something for everyone to enjoy. Don't forget to stick around for the amazing firework displays that light up the night sky!
All you need to do to claim your free tickets is follow the link below and register. Remember that the veteran must be present at the time of the visit for the guests to receive entry, so be sure to plan your visit accordingly. This is an offer you won't want to miss, so take advantage of it today!
In conclusion, SeaWorld Orlando is the perfect destination for U.S. Veterans and their loved ones. With the special offer of up to four free tickets, you can enjoy a day full of excitement, education, and entertainment. Register now to claim your free tickets and make unforgettable memories with the people you care about most.
Claim this great opportunity today.