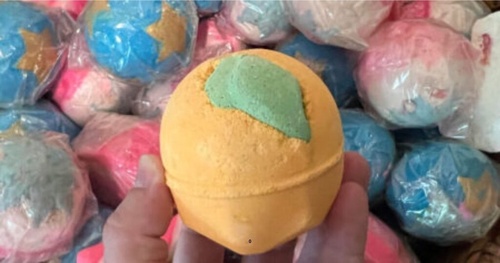 Are you in need of a little relaxation and self-care? Look no further than the nearest Lush store. On April 27th, Lush is giving away FREE BATH BOMBS to celebrate World Bath Bomb Day. From 3pm to 6pm, all Lush shops will be hosting a bath bomb pressing party where customers can make their own unique bath bomb and take it home for free!
Imagine the aromatherapy and relaxation that comes from sinking into a warm and fragrant bath filled with a custom-made Lush bath bomb. With scents like lavender, peppermint, and jasmine, you can create a bath experience tailored just for you.
Not only is this a fun and unique activity, but it also allows you to take a break from the hustle and bustle of your day and focus solely on yourself. It's a reminder to prioritize self-care and take some time for yourself, even if it's just for a few hours.
But wait, there's more! In addition to the free bath bombs, participating Lush stores will also have special promotions and discounts on their other products during the event. Who knows, you may end up finding your next favorite skincare or beauty product while you're there.
So mark your calendar for April 27th and don't miss out on this opportunity for some well-deserved self-care. Check out the participating locations and details on Lush's website and make sure to register beforehand!
Don't hesitate to invite friends and family to join in on the fun. It's the perfect excuse for a relaxing and pampering afternoon. See you there!
Claim this great opportunity today.