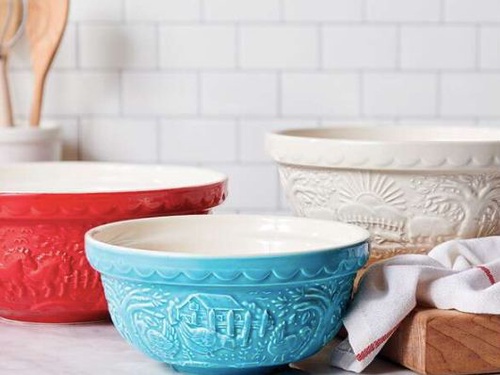 Spring is finally here, and for baking enthusiasts, it's the perfect time to whip up some delicious treats! And what better way to indulge in your passion than with a chance to win a $500 King Arthur Baking gift card?
Introducing the King Arthur Baking Company Spring Baking Sweepstakes! This exciting contest gives you the opportunity to get your hands on some top-quality baking supplies and ingredients, and maybe even win big! The prize package includes a mixing bowl set, a citrus oil set, a bunny pan, and more, for a total value of $696.
If you're a fan of King Arthur Baking Company products, you're in luck because the sweepstakes is exclusively for their customers. If you haven't tried their products before, what are you waiting for? King Arthur Baking Company is an American staple known for high-quality, certified organic, and non-GMO products. From flour, baking powder, and baking mixes to baking tools and accessories, everything you need to satisfy your baking needs can be found at King Arthur Baking Company.
Now, back to the sweepstakes. The rules are simple: you must be 18 or older and a legal resident of the United States to enter. All you need to do is visit the King Arthur Baking Company website and register for the sweepstakes. Upon registration, you will be entered into a random drawing for a chance to win the fantastic prize package.
If you're looking for some inspiration for your baking projects, check out the King Arthur Baking blog! It's full of delicious recipes, baking tips, and insider information on the latest baking trends. You can even connect with other baking enthusiasts in the King Arthur Baking community and share your own tips and tricks.
Whether you're an experienced baker or just starting, the King Arthur Baking Company Spring Baking Sweepstakes is a fantastic opportunity to upgrade your baking game. Who knows, you could be the lucky winner of a $500 King Arthur Baking gift card and a bundle of baking goodies!
Don't let this opportunity pass you by – register today and join the ranks of passionate bakers who are bringing joy to the world, one delicious treat at a time.
Claim this great opportunity today.