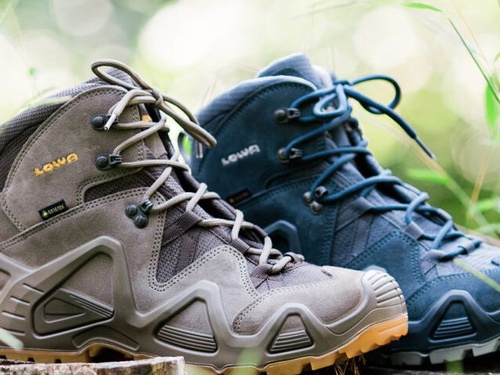 Hiking is an activity that can be enjoyed by people of any age, fitness level, and interest. Whether you're looking for a challenging trek, a leisurely walk, or a way to connect with nature, hiking is an excellent option. While hiking can be enjoyable, it's also important to ensure you have the correct equipment. A good pair of hiking boots is essential for any hiker, and that's why Enwild is giving away two pairs of Lowa Zephyr hiking boots!
Having the right hiking boots can make all the difference on a hiking trip. They're designed to provide support, protection, and comfort, ensuring that you have an enjoyable, safe and comfortable hike. Lowa Zephyr hiking boots are a great option, providing a combination of functionality and style.
One of the reasons many hikers prefer Lowa Zephyr hiking boots is their versatility. They're suitable for various activities, including hiking, backpacking, and everyday wear. They're also lightweight, which helps reduce foot fatigue and allows for better mobility.
Another essential feature of Lowa Zephyr hiking boots is their durability. They're made with high-quality materials such as Nubuck leather and Cordura fabric, which make them long-lasting and resistant to wear and tear. The rubber sole offers excellent traction, especially when hiking on slippery surfaces.
The Lowa Zephyr hiking boots also provide excellent comfort. They have a supportive footbed and a cushioned midsole, which helps absorb shock and reduce foot pain. The breathable lining helps keep your feet dry and cool, reducing the risk of blisters and other foot-related problems.
Enwild is giving away two pairs of Lowa Zephyr hiking boots, which presents an excellent opportunity for you to get a pair. Entering the giveaway is easy and straightforward. All you have to do is register on the website and follow the instructions. You'll be notified if you've won, and the boots will be shipped to you.
Don't miss out on this opportunity to win a pair of Lowa Zephyr hiking boots. They're a must-have for any hiker, and they'll provide you with the support, protection, and comfort you need to enjoy your hiking trips fully. Register now and be part of the giveaway.
Claim this great opportunity today.