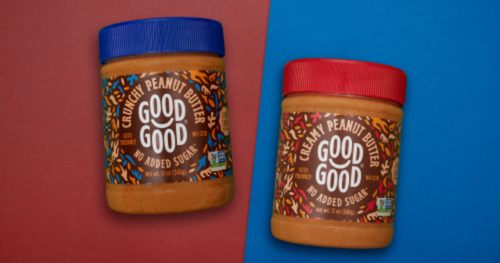 Attention all peanut butter lovers! Do you enjoy your morning toast slathered with creamy, all-natural goodness? Then this promotion is for you. Social Nature is offering a chance to receive a jar of GOOD GOOD Natural Peanut Butter for free!
For those who are not already members, signing up for Social Nature is quick and easy, and opens up the possibility of trying out many free products. Once a member, simply select "I Want It" for the opportunity to be chosen to receive a jar of GOOD GOOD Peanut Butter, made from only the highest quality ingredients.
GOOD GOOD Peanut Butter is all-natural, free from artificial additives or preservatives, and contains only the natural sweetness of carefully selected ingredients. Each jar is crafted with care, resulting in a deliciously creamy texture and a rich, full-bodied taste that is perfect for sandwiches, baking, and as a healthy snack.
Not only is GOOD GOOD Peanut Butter delicious, but it is also good for you. Packed with healthy fats and protein, this natural peanut butter is an excellent source of energy and nutrients. It is perfect for anyone following a keto or low-carb diet, as it contains no added sugars or carbs.
So, what are you waiting for? Sign up for Social Nature today and select "I Want It" for your chance to receive a free jar of GOOD GOOD Natural Peanut Butter. And don't forget to share your experience on social media using the hashtag #goodgoodpeanutbutter.
Register now and experience the goodness of GOOD GOOD Peanut Butter for yourself!
Claim this great opportunity today.