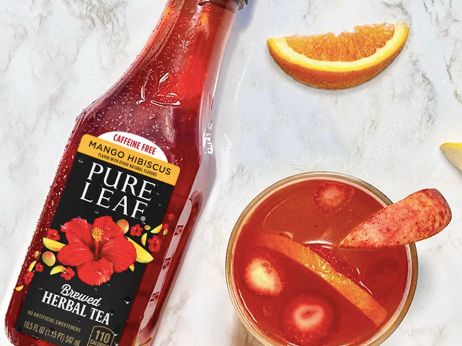 As a mom, there's no denying the countless challenges you face on a daily basis. From wiping noses to juggling work and parenting responsibilities, motherhood is a full-time job that requires endless patience, strength, and resilience.
Pure Leaf wants to celebrate the incredible moms out there who are doing their best to provide the best possible life for their families. That's why we're excited to announce our "No" Grants Contest – an opportunity for you to win $2,000 cash to help make your dreams come true!
To enter, all you need to do is answer a few questions about your experience with motherhood and explain why you specifically deserve a grant. We want to hear your stories – the triumphs and the challenges – and what drives you to keep going, day after day.
The contest is open to moms only and will be judged based on the entries we receive. And the best part? There will be 200 total winners over the course of the promotion, each receiving $2,000 to help make their goals a reality.
We know that being a mom is tough work, and we want to support you in any way we can. Whether you want to start a new business, further your education, or simply take your family on a much-needed vacation, the "No" Grants Contest is here to help make it happen.
So what are you waiting for? Head to our website now to enter the contest and tell us your story. We can't wait to see all the amazing things you're doing as a mom, and we're honored to be able to provide support and encouragement along the way.
Enter the "No" Grants Contest today and take the first step towards making your dreams a reality!
Claim this great opportunity today.