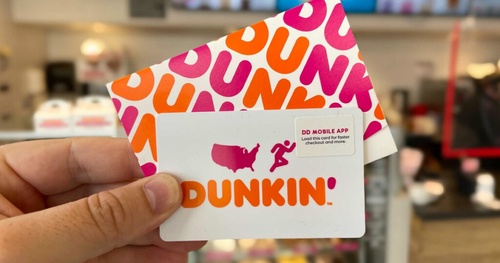 Attention all gamers and esports fans! The Twitch Rivals Dunkin' Predictions Giveaway is here, and we have some amazing prizes up for grabs. If you're someone who loves to watch Twitch streams and make predictions about your favorite games, this is the perfect opportunity for you to win some exciting rewards.
To participate in the giveaway, all you have to do is log into your Twitch account and watch the stream during a Game Entry Period. You will then need to answer questions through the Extension to make predictions about events in the Tournament. It's as simple as that!
There will be eight lucky winners who will each receive a First Prize of One Dunkin For A Year Gift Card worth $624. That's a lot of Dunkin' to fuel your gaming sessions and keep you going through those late-night streams!
But that's not all! Even if you don't win the First Prize, we have something for everyone. All participants who make at least one correct prediction will receive a Twitch Rivals Dunkin' emote for their profile, so you can show off your gaming skills to your friends and followers.
So, what are you waiting for? Don't miss out on this incredible opportunity to win some fantastic prizes. Join the Twitch Rivals Dunkin' Predictions Giveaway today, and make your predictions count! Remember, the more accurate predictions you make, the higher your chances of winning.
We can't wait to see you on the stream, making your predictions and cheering on your favorite teams. Good luck to all the participants, and we hope to see you walking away with the prize at the end of the Tournament.
To enter, log into your Twitch Account during the Game Entry Periods and make your predictions. Who knows, you might be the lucky winner of One Dunkin For A Year Gift Card worth $624. Don't wait any longer, register today and be part of the excitement!
Claim this great opportunity today.