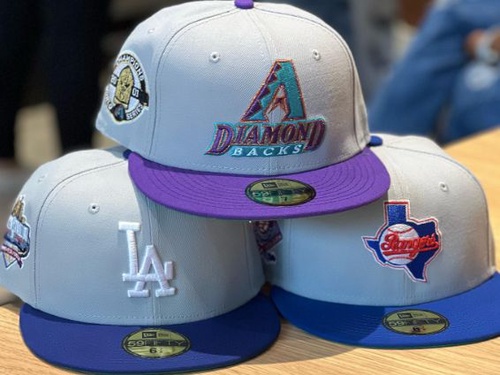 Are you tired of the same old boring hats? Are you ready to upgrade your hat game? Then look no further than Lids! And now, Lids is making it even easier for you to get your hands on some new headwear with their HD Email Sweepstakes!
Three lucky winners will receive three hats each in this incredible giveaway. That's right, with just a few clicks of your mouse, you could be the owner of three brand new hats from Lids. It's the perfect opportunity to mix and match your style and express yourself with some fresh new headwear.
Not to mention, signing up is a breeze. Just head to the Lids website and follow the easy instructions to enter. And who knows, you could be one of the lucky winners!
But don't wait too long to enter- the sweepstakes ends on May 31st, 2023, so be sure to act fast.
And if you're worried about eligibility, fear not! The rules don't state any specific requirements for entering, so everyone has a chance to win.
So what are you waiting for? Go ahead and take a few moments to enter the Lids HD Email Sweepstakes. Who knows, it could be the start of a new hat collection for you. Good luck!
Claim this great opportunity today.