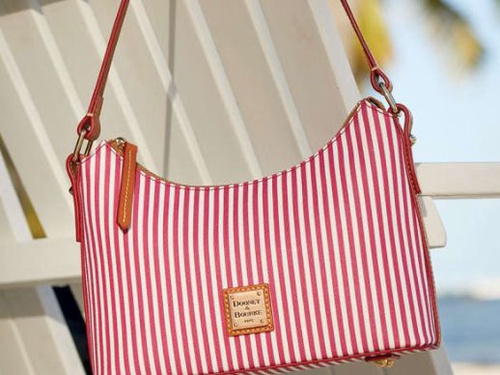 As a fashionista, you know that the perfect accessory can make an outfit. It can add that touch of sophistication to a simple outfit or complete a bold look. And what better way to elevate your style than with a designer handbag?
Introducing the Dooney & Bourke Seaview Collection Giveaway, where you could be the lucky winner of a stunning Seaview bag! Made with the highest quality materials and crafted with precision, this handbag will effortlessly become your new favorite accessory.
If you're like most people, the thought of winning a designer bag is exciting! But did you know that you can increase your chances of winning by entering twice? That's right – you have the opportunity to submit up to two entries per person.
So what are you waiting for? This giveaway is open to residents of the fifty (50) United States and DC who are 18 years of age or older. Whether you're a die-hard Dooney & Bourke fan or simply love to add high-end accessories to your wardrobe, this giveaway is perfect for you.
The Seaview Collection features a range of styles to choose from, all with its own unique design that is sure to make you stand out from the crowd. From vibrant colors to timeless patterns, the Seaview bag is a versatile piece that will never go out of style.
The entry period for the giveaway starts on May 8, 2023, and ends on May 31, 2023. Don't miss out on this amazing opportunity to add a designer bag to your collection – enter today!
And remember, the more entries you submit, the better your chances are of winning. So go ahead and enter twice, and double your chances of taking home this exquisite Seaview bag. Register today and get ready to elevate your style with Dooney & Bourke!
Claim this great opportunity today.