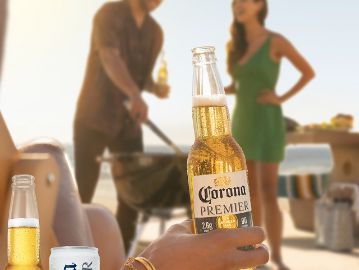 Welcome to the Corona Premier Grill Sweepstakes! As a marketing professional, I am excited to share this amazing opportunity with you. For a limited time, you have a chance to win one of five Corona Premier charcoal grills valued at $2,149 each!
To enter, all you need to do is visit the official sweepstakes website and register daily. Plus, this sweepstakes is open to most states! However, before entering, be sure to check the official rules to ensure eligibility.
Imagine taking your love for grilling to the next level with this top-of-the-line Corona Premier charcoal grill. You'll be the envy of all your friends and family with this amazing prize in your backyard!
So what are you waiting for? Register today and increase your chances of winning one of the five Corona Premier charcoal grills. Don't miss out on this incredible opportunity – enter daily for your chance to win!
Thank you for considering this promotion from Corona Premier. We can't wait to see who the lucky winners will be. Good luck!
Claim this great opportunity today.