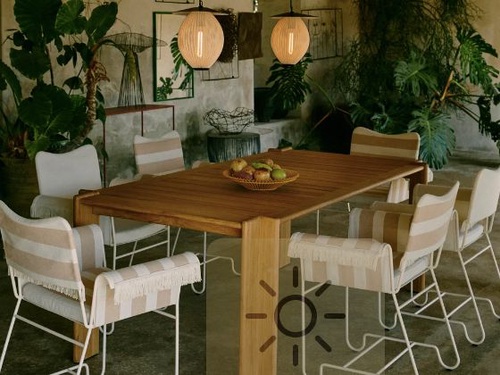 As we spend more and more time at home, it's essential to make our personal space as comfortable and welcoming as possible. And what better way to do that than to upgrade your lighting and furniture!
If you're looking for a chance to win $2,000 of designer lighting and furniture from Lightology, look no further than the domino Your Time To Shine Sweepstakes.
This exciting promotion offers an opportunity to start fresh in your home living space by adding the perfect lighting fixtures and statement furniture. Dominate your decorating game with the high-end variety of Lightology products you'll have access to with this prize.
Whether you're looking to illuminate your dining room with modern pendant lamps or searching for a luxurious sectional to transform your living room, Lightology has everything you need to elevate the ambiance of your home.
And winning this competition is as easy as filling out the sweepstakes entry form – the perfect way to get your hands on some of the best homeware pieces on the market. Simply enter for a chance to win this incredible prize, and you'll be on your way to enjoying a brighter, more beautiful living space.
Not only will you be able to improve the look and feel of your home, but you will have an incredible feeling of accomplishment knowing you made the effort to improve your living space.
Why Wait? Register now for the domino Your Time To Shine Sweepstakes and let your creativity shine through with the best in luxury lighting and furniture. Enter now and increase your chances of winning the $2,000 gift card to Lightology!
Claim this great opportunity today.