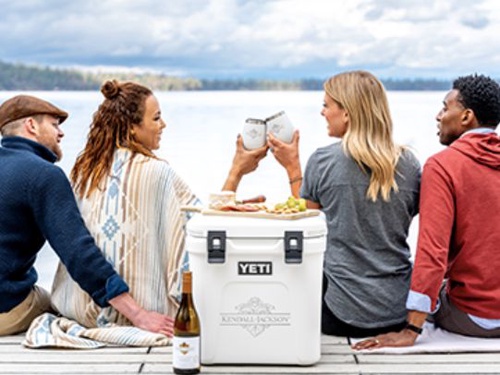 Are you a fan of great wine and the great outdoors? Then you won't want to miss out on our latest promotion! The Kendall-Jackson Yeti Cooler Sweepstakes is officially underway, and we're giving away 20 Yeti hard coolers to lucky winners across the United States.
Whether you're planning a camping trip with friends, hosting a barbecue in your backyard, or simply spending a day out on the beach, a Yeti cooler is the perfect way to keep your food and drinks cool and fresh. And thanks to Kendall-Jackson, you could be one of the lucky winners who gets to take home this top-of-the-line cooler for free!
Entering the sweepstakes is easy – all you have to do is fill out a simple online form, and you'll be automatically entered for a chance to win one of these amazing coolers. And with a single entry, you could be in the running to win one of our 20 top prizes – no need to keep entering again and again!
But don't wait too long – the sweepstakes ends on July 31, 2023, so you'll want to make sure you register as soon as possible to maximize your chances of winning. And with no purchase necessary, there's no reason not to give it a try and see if you could be one of our lucky winners.
So what are you waiting for? If you're over 21 and living in the United States, be sure to sign up for our Kendall-Jackson Yeti Cooler Sweepstakes today. Who knows – you just might be one of our lucky winners, and be able to enjoy your favorite foods and drinks in style all summer long!
Claim this great opportunity today.