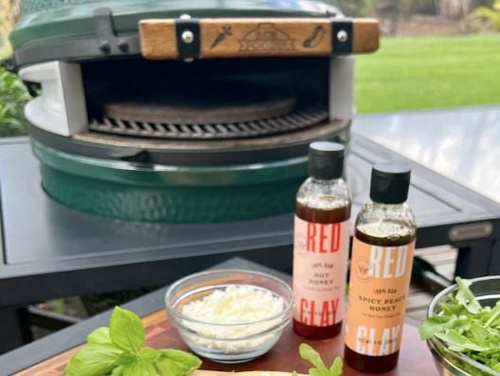 It's summertime! The sun is shining, the birds are chirping, and the smell of grill smoke fills the air. What better way to celebrate the season than with a brand-new outdoor grill? And not just any grill, but a Big Green Egg with all the accessories you'll need to cook up some tasty meals!
But that's not all – the lucky winner of our Red Clay Summer Grilling Giveaway will also receive a year's supply of Red Clay hot sauce! Whether you're grilling up some burgers, cooking up a steak, or even making some veggie skewers, Red Clay hot sauce is the perfect complement to any meal.
So, why should you enter this amazing giveaway? Well, for starters, the prize value is a whopping $2,500! Plus, imagine all the amazing dishes you could make with your new Big Green Egg and some Red Clay hot sauce. Plus, it's a single entry! Just one entry and you could be on your way to becoming the ultimate grill master this summer.
Don't wait – enter now for your chance to win. Register today, and you just might be the lucky winner of the Red Clay Summer Grilling Giveaway!
Claim this great opportunity today.