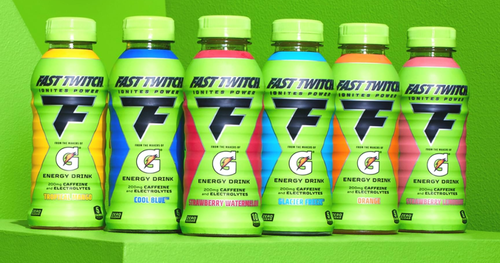 Fast Twitch Friday Fooji Sweepstakes: Get Your Energy Fix and A Chance to Win
Are you looking for an energy boost to power through your day? Look no further than Fast Twitch Energy! And if that's not enough to get you excited, they're also running the Fast Twitch Friday Fooji Sweepstakes, where you can enter for a chance to win a 12-pack of their energy drink.
With 50 prizes up for grabs, you won't want to miss your chance to enter this sweepstakes. The energy drink market is booming, and Fast Twitch Energy is at the forefront of this trend. Their energy drink contains an innovative blend of ingredients designed to give you a quick and long-lasting energy boost when you need it most.
But what's even better than their energy drink? Winning a 12-pack for free! And that's exactly what you can do by entering the Fast Twitch Friday Fooji Sweepstakes. All you need to do is visit the website and enter your information for a chance to win. It's a one-time entry, so make sure you don't miss your chance to win.
So, what are you waiting for? If you're a fan of energy drinks, or you just need a quick pick-me-up to get through your day, try out Fast Twitch Energy and don't forget to enter their sweepstakes. With 50 prizes available, your chances of winning are better than ever.
And who doesn't love free stuff? Especially when it comes to energy drinks. Fast Twitch Energy is the perfect choice for anyone who wants to stay focused, energized, and alert throughout their day. Whether you're powering through a workout or trying to stay focused at work, Fast Twitch Energy has got you covered.
So what are you waiting for? Head over to the website and enter the Fast Twitch Friday Fooji Sweepstakes today! You won't regret it.
Claim this great opportunity today.