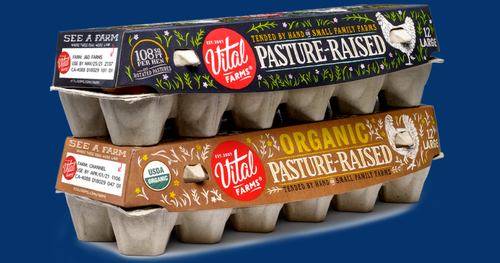 As a marketing professional, I'm excited to share with you an incredible opportunity to get your hands on a dozen Vital Farms Eggs for free! But here's the catch – you need to sign up for Social Nature and select "I Want It" to be considered for this promotion.
Social Nature is a fantastic platform that offers consumers the ability to try products for free in exchange for their honest reviews. It's a win-win situation, as companies get valuable feedback on their products, and consumers get to try new things without spending a dime.
So, how can you get your hands on these free Vital Farms Eggs? First, sign up for Social Nature if you haven't already. It's a straightforward process that takes just a few minutes. Once you're signed up, browse the available offers, and select the Vital Farms Eggs promotion. Make sure to select "I Want It" to be considered for the free eggs.
If you're selected for this promotion, you'll receive an email with further instructions. All that's left for you to do is enjoy your free dozen of Vital Farms Eggs! But even if you're not selected, there are always new offers available on Social Nature, so don't give up hope.
Vital Farms is a brand that prides itself on producing high-quality, humane, and sustainable eggs. Their hens are raised on a pasture, where they're free to roam and have access to fresh grass and bugs. By choosing Vital Farms Eggs, you're making a conscious choice to support a brand that cares about animal welfare and sustainability.
In conclusion, if you're a fan of freebies and delicious eggs, this promotion is a no-brainer. Sign up for Social Nature, select the Vital Farms Eggs promotion, and hope for the best. Who knows, you might just end up with a dozen free eggs on your doorstep!
Claim this great opportunity today.