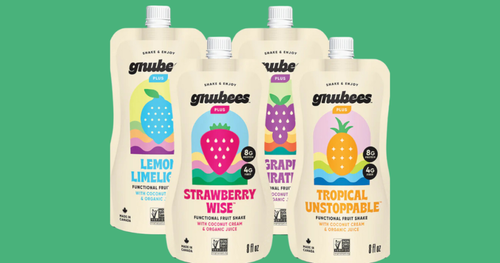 Are you looking for a delicious and healthy way to start your day? Look no further than GnuSanté Functional Fruit Shakes! These shakes are packed with real fruit and all the nutrients your body needs, without any of the artificial ingredients or added sugars you find in other breakfast shakes.
And the best part? You might be able to try them for free with Social Nature! Simply sign up for a free account on Social Nature (if you haven't already), and then select "I Want It" to be considered for this amazing freebie. If you're chosen, you'll receive an email with all the instructions you need to claim your free GnuSanté Functional Fruit Shakes.
But even if you're not chosen for this promotion, there are plenty of other reasons to try GnuSanté shakes. Not only are they delicious and nutritious, but they also come in a variety of flavors to suit any taste preference. Plus, they're easy to make and can be enjoyed on the go – perfect for busy mornings when you need a quick and healthy breakfast option.
So why wait? Sign up for Social Nature today and start exploring all the amazing products they have to offer. And who knows – you just might be one of the lucky few to try GnuSanté Functional Fruit Shakes for free! Don't miss out on this amazing opportunity to discover a new favorite breakfast option.
Claim this great opportunity today.