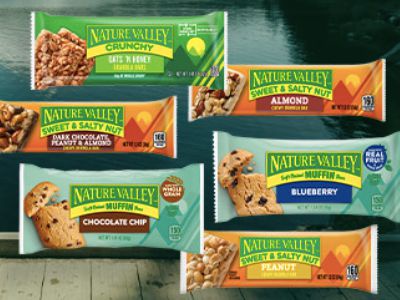 As a lover of nature and the great outdoors, there's nothing quite like visiting one of America's beautiful National Parks. Whether you're hiking through the Grand Canyon, camping in Yellowstone, or enjoying the stunning views at Yosemite, our National Parks are truly some of the most awe-inspiring places on earth.
That's why we are excited to announce the Nature Valley National Parks Pass Sweepstakes! We're giving away a 1-year National Parks pass to 130 lucky winners. That means you'll have access to over 2,000 recreation sites across the United States, including all 62 of our stunning National Parks.
Entering is easy, all you need to do is use our free code: 16000-12345. You can enter twice per day, so be sure to come back and try your luck again!
Why should you enter? Not only will you have access to some of the most incredible places in the country, but you'll also be supporting our National Parks. Each year, these sites receive millions of visitors from all over the world, but funding for their upkeep can be a challenge. By entering the Nature Valley National Parks Pass Sweepstakes, you'll be helping to ensure that our National Parks remain beautiful and accessible for generations to come.
So what are you waiting for? Enter today and you could be one of our lucky winners!
Claim this great opportunity today.