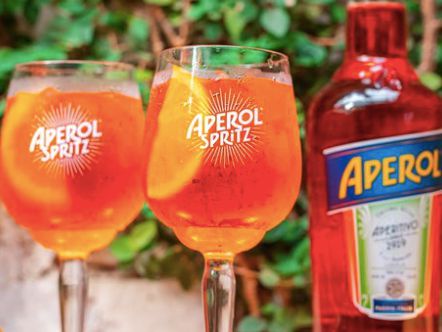 Do you love great music, delicious cocktails, and exploring new cities? If so, you won't want to miss out on the Aperol Join the Joy Sweepstakes!
As part of this exciting promotion, 5 lucky winners will each receive a trip for two to attend the Life is Beautiful music festival in Las Vegas, NV! This incredible event features performances by some of the biggest names in music, along with delicious food and drinks from top chefs and mixologists.
To enter the sweepstakes, all you need to do is register online. It's quick and easy, and could be the ticket to the musical adventure of a lifetime! Plus, by entering, you'll automatically receive news and updates about Aperol and other exciting promotions.
If you're not already familiar with Aperol, it's a refreshing and delicious Italian aperitif that's perfect for sipping on a warm summer evening. Made from a blend of bitter orange, gentian, rhubarb, and other botanicals, it has a unique and distinctive flavor that's sure to become a new favorite.
But Aperol isn't just for drinking – it's also a great ingredient for a variety of cocktails! Try mixing it with Prosecco and a splash of soda water for an Aperol Spritz, or shake it up with vodka and grapefruit juice for a refreshing Aperol Pink Gin Fizz.
So whether you're a longtime fan of Aperol or just discovering it for the first time, the Join the Joy Sweepstakes is an opportunity you won't want to miss. Register now for your chance to win a trip to the Life is Beautiful music festival in Las Vegas, and get ready to experience the joy and excitement of one of the biggest events of the year!
Claim this great opportunity today.