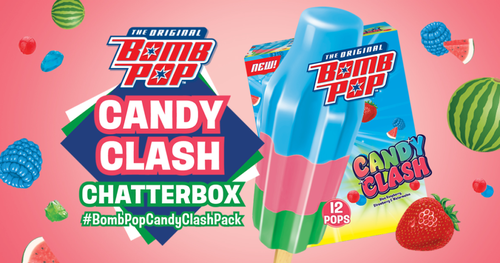 Are you ready for a sweet and exciting new promotion from Ripple Street? If so, get ready to apply to the Original Bomb Pop Bomb Pop Candy Clash Chatterbox! This fantastic offer is looking for 2,500 people to apply to host a Bomb Pop Candy Clash Chatterbox Party with Ripple Street. It's the perfect opportunity to gather your friends and family together for a fun-filled event.
The Bomb Pop Candy Clash Chatterbox is designed to bring people together to enjoy a delicious and exciting new candy flavor. With the chatterbox package, you'll receive tons of tasty treats, including the Original Bomb Pop Candy, as well as coupons and other fun surprises.
If you're chosen to host a party, you'll be asked to share your experience with Ripple Street. This feedback is essential in helping us develop even more exciting promotions in the future. Your opinion matters, and we want to hear all about it!
The great news is that you don't have to be a marketing professional or social media influencer to apply for this promotion. We're looking for everyday people who love candy and enjoy sharing their experiences with friends and family.
So, what are you waiting for? Apply for The Original Bomb Pop Bomb Pop Candy Clash Chatterbox today! With the last day to apply being May 29th, 2023, don't miss your chance to be a part of this fun and exciting promotion. Register now and get ready to host a party that everyone will be talking about for weeks to come!
Claim this great opportunity today.