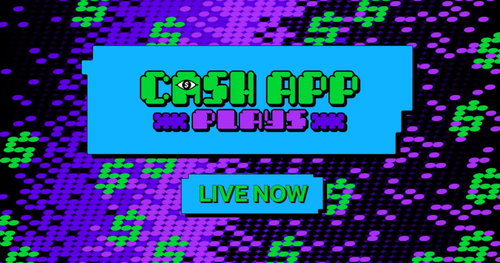 Are you in the mood for some fun and games? Look no further! Cash App Plays is here to provide just that, with a chance to win some extra cash while you're at it.
This promotion, hosted on Twitch, invites you to play along for a chance to win a cool $10 USD. And the best part? 800 people will be chosen as Prize Winners during each stream. That's 800 chances to win some extra cash – not too shabby if you ask us!
But wait, there's more. These games are always a blast to play, providing an exciting and entertaining atmosphere for all. And if you're on mobile, all you have to do is download the Twitch app to join in on the fun.
So what are you waiting for? Head over to the official site after the live stream ends to officially enter your chance to win. And don't forget to take a peek at the official rules beforehand to make sure you're eligible to play.
At Cash App Plays, the goal is to provide both entertainment and a chance at a little extra cash. And with 800 prize winners during each stream, you have a pretty good shot at winning. So come on down, join the fun, and see where the game takes you. Who knows, you could be one of the lucky 800 winners!
Register now and see if lady luck is on your side.
Claim this great opportunity today.