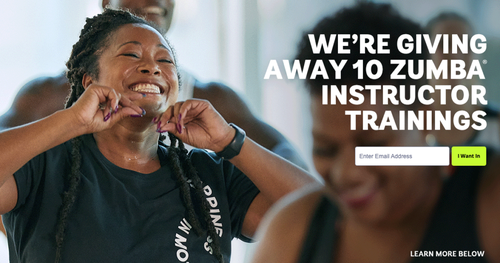 Are you ready to spice up your fitness routine with some sizzling Zumba moves? Look no further than the Zumba Quikly giveaway! This promotion offers the chance to win free Zumba training, a gift card, or discounts – but you'll have to act quickly.
Here's how it works. Sign up for the Zumba Quikly giveaway, and when it goes live, you'll receive a text. The faster you are to respond, the better your prize could be. Zumba is a world-renowned dance fitness program that has helped millions of people achieve their health and wellness goals. With a focus on music, movement, and fun, Zumba is the perfect way to get fit while having a blast.
What makes this giveaway even more exciting is the chance to win free Zumba training. This could be the perfect opportunity to take your Zumba skills to the next level, or to try out the program for the first time. And if you're already a Zumba pro, you can use the gift card or discounts to upgrade your workout wardrobe or try out new classes.
But why should you choose Zumba over other fitness programs? For one, it's a total body workout that helps improve cardiovascular health, burn calories, and tone muscles. But perhaps more importantly, Zumba is a welcoming and inclusive community that celebrates diversity and encourages self-expression. Whether you're a seasoned dancer or a first-time exerciser, Zumba has something to offer.
Not to mention, Zumba is just plain fun! With high-energy music and non-stop movement, you'll forget that you're even exercising. And when you're having fun, you're more likely to stick with your fitness routine and see real results.
So what are you waiting for? Sign up for the Zumba Quikly giveaway today and get ready to shimmy, shake, and sweat your way to a healthier, happier you.
Claim this great opportunity today.