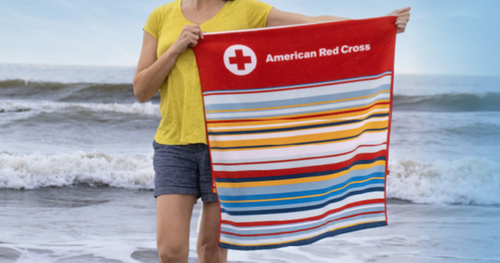 As a marketing professional, I understand the importance of giving back to our local community. One way to make a difference is by donating blood through the American Red Cross. Not only will your donation potentially save lives, but you can also score a free Red Cross beach towel!
From May 20th to May 31st, 2023, the American Red Cross is offering a promotion where you can receive a free beach towel when you donate blood. It's a win-win situation! You get to make a positive impact on someone's life and walk away with a stylish and useful beach accessory.
Whether you're a regular blood donor or considering giving blood for the first time, this promotion is the perfect incentive to take action. Every two seconds, someone in the United States needs blood, and your donation can make a world of difference. With the ongoing COVID-19 pandemic, donations are needed now more than ever.
Donating blood is a simple process that can take as little as an hour of your time. Before giving blood, make sure you're well-rested, hydrated, and have had a good meal. Once you arrive at the donation center, a healthcare professional will perform a brief health check to ensure you're eligible to donate. Then, you'll be asked to lie down while a pint of blood is drawn. Afterward, you'll be provided with snacks and beverages to help replenish your body's fluids.
To take advantage of this promotion, make sure to register for an appointment in advance. Simply follow the link provided and select a date and time that works for you. At your appointment, just mention the promotion and receive your free Red Cross beach towel while supplies last!
Giving blood is a selfless act that can positively impact the lives of others. Take part in this promotion and help make a true difference in your community. Register your appointment today and join the Red Cross in their mission to save lives.
Claim this great opportunity today.