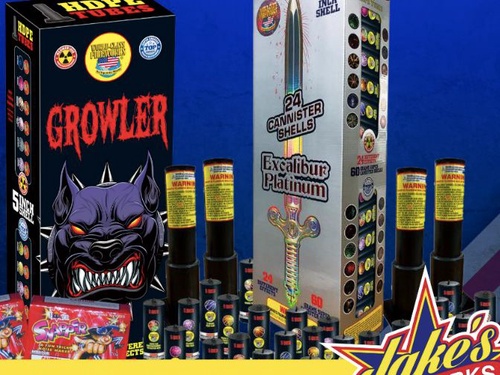 Looking for an explosive way to celebrate Memorial Day this year? Look no further than Jake's Fireworks $1,000 Memorial Day Giveaway! One lucky winner will receive a $1,000 shopping spree to Jake's Fireworks – the perfect way to light up the night sky and honor our veterans.
Entering is easy – simply visit the giveaway page and submit your information. There's no limit to the number of entries, so feel free to try your luck every day until the contest ends. But hurry – this giveaway won't last long! You only have until May 29, 2023 to enter.
Not only does this giveaway offer the chance to win big, but it's also a great opportunity to explore everything that Jake's Fireworks has to offer. From sparklers to aerial displays, they've got something for everyone – including fireworks that are perfect for Memorial Day. And with a $1,000 shopping spree, you'll be able to stock up on all your favorites.
So what are you waiting for? Head over to the giveaway page now and enter for your chance to win. With just a few clicks, you could be on your way to a spectacular Memorial Day celebration – courtesy of Jake's Fireworks!
Claim this great opportunity today.