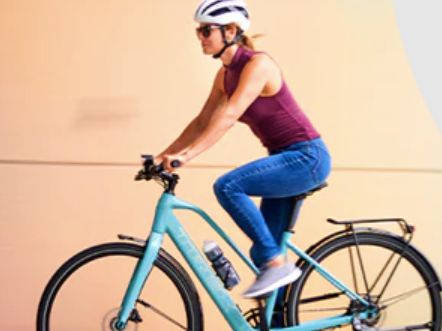 Are you ready to embark on an adventurous summer journey? Look no further than Athletic Brewing Co's Summer Adventure Sweepstakes!
Enter for a chance to win 2 Trek electric bikes, the perfect means of transportation to explore the great outdoors. Imagine taking scenic bike rides with a friend or loved one and enjoying stunning views while cruising through nature. But that's not all – 25 additional winners will receive an Athletic Brewing Co. duffel bag, perfect for hauling all your summer essentials on your adventures. And if that's not enough, 100 additional winners will receive a pair of stylish Athletic Brewing Co. sunglasses to rock all summer long.
But the fun doesn't stop there. Athletic Brewing Co. isn't just any ordinary brewery. Known for their innovative approach to brewing non-alcoholic beer, Athletic Brewing Co. aims to provide health-conscious and active individuals with an alternative to traditional brews. And with flavors ranging from Citrus Wheat to Upside Dawn Golden Ale, their offerings are sure to cater to all palates.
This summer promotion encourages individuals to get outside and embrace the beauty of the world around us. Exploring nature and staying active has never been more important, and Athletic Brewing Co wants to help make it happen. The Trek electric bikes are the perfect way to ride through scenic trails and paths, while the duffel bag is a great carry-all for all your outdoor adventure needs. And, of course, Athletic Brewing Co. sunglasses provide necessary UV protection while completing your summer look.
So, what are you waiting for? Enter the Athletic Brewing Co Summer Adventure Sweepstakes today for a chance to win big and live your best summer life. Whether you're a seasoned outdoor enthusiast or just starting to explore the world of non-alcoholic beer, Athletic Brewing Co has something for everyone. Don't miss out on this exciting opportunity to win incredible prizes and take on the summer with a new sense of adventure.
Register for the sweepstakes now and step out of your comfort zone to experience the world in a whole new way. It's time to make this summer an adventure to remember!
Claim this great opportunity today.