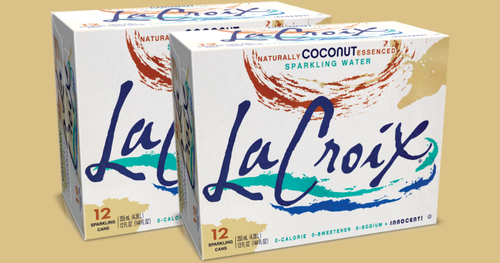 As the scorching heat of the summer sun approaches, there's nothing better than cooling off with an ice-cold sparkling drink in your hand. Enter LaCroix and their National Coconut Day Giveaway! The opportunity to win a case of LaCroix Sparkling Water (Coconut) is just a click away.
LaCroix is an innovator of the sparkling water category. They offer a refreshing and tasty beverage that has been enjoyed by millions across the globe. Their products are designed to cater to people's varied preferences and tastes, and their National Coconut Day Giveaway is no exception!
The giveaway presents an excellent opportunity for everyone to try their sparkling water with a twist of coconut, as well as enter to win a case of it. With TEN lucky winners each receiving a case of LaCroix Sparkling Water (Coconut), it's worth trying out your luck.
The entry process is straightforward, with just one-time entry required to enter. All you have to do is visit the link and follow the instructions to participate. It's that simple! The promotion will end on June 27, 2023, at 3PM ET, so don't wait too long to enter.
LaCroix is the perfect choice for people seeking low-calorie, flavored, and refreshing sparkling water that's free from artificial sweeteners, sodium, and calories. It's also vegan-friendly, gluten-free, and non-GMO. LaCroix Sparkling Water (Coconut) offers all these benefits and more.
So, if you're a fan of sparkling water or want to try it out, don't miss this chance to get your hands on a case of LaCroix's Coconut-flavored Sparkling Water. Enter the LaCroix National Coconut Day Giveaway now, and you could be one of the lucky TEN winners!
Register for the giveaway today and experience the refreshing goodness of LaCroix's Sparkling Water (Coconut) for yourself. Don't miss your chance to win. Enter now!
Claim this great opportunity today.