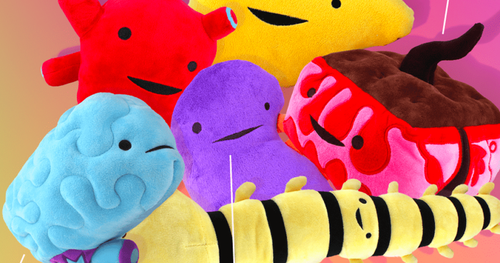 Are you looking for a chance to win some adorable and unique plush toys? Then look no further! The GIANTmicrobes Giveaway is just the promotion you need!
We are excited to offer you the chance to enter this amazing giveaway, where you can win not one, not two, but three GIANTmicrobes plush toys! That's right, we will have a total of 2 lucky winners, and each winner will receive three cute and cuddly GIANTmicrobes plush toys to add to their collection.
But wait, you may be asking yourself, what exactly are GIANTmicrobes? Well, these plush toys are adorable representations of various microbes, viruses, and bacteria – yes, you read that right! These toys are designed to be educational and fun, making them the perfect addition to any science enthusiast's collection.
So, how can you enter to win these amazing toys, you ask? It's simple! All you have to do is complete a one-time entry for the giveaway before the closing date of August 6th, 2023 (11:59 pm). Once you've completed your entry, you'll be in with a chance to be one of our lucky winners!
There's never been a better time to add to your collection of unique and educational plush toys. So what are you waiting for? Enter now for your chance to win a set of three GIANTmicrobes plush toys and add a touch of science to your life!
Don't hesitate – enter the GIANTmicrobes Giveaway today. Good luck!
Claim this great opportunity today.