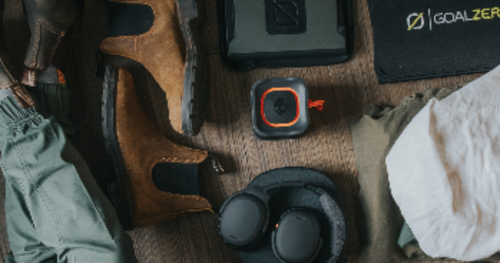 Blunderstone Summer Travel Essentials Giveaway
Summer is just around the corner, and that means it's time for exciting adventures, relaxing getaways, and memorable vacations. Whether you're planning a road trip with your friends, a beach vacation with your family, or a solo backpacking adventure, Blunderstone has got you covered with our Summer Travel Essentials Giveaway!
We understand that traveling can sometimes be stressful, so we want to make your journey as smooth and enjoyable as possible. That's why we have put together a fantastic giveaway package filled with everything you need for a perfect Summer trip.
First up, we have the Blunderstone Travel Backpack – a premium, lightweight, and versatile bag that will become your new travel companion. With multiple compartments and pockets, it offers ample space to organize all your essentials. It's also equipped with a USB charging port, so you can keep your devices powered up on the go.
Next, we have the Blunderstone Travel Pillow and Eye Mask Set. Say goodbye to uncomfortable journeys and sleepless nights while traveling. This set is designed to provide maximum comfort and support, allowing you to arrive at your destination feeling refreshed and revitalized.
We know that staying hydrated is crucial, especially during the Summer heat. That's why we have included the Blunderstone Insulated Water Bottle – a sleek and durable bottle that will keep your drink cold for up to 24 hours. Whether you're hiking through scenic trails or lounging by the pool, this water bottle will be your constant companion.
To make sure you stay connected with your loved ones, we're also offering a Blunderstone Mini Portable Charger. This compact and powerful charger ensures that your phone never runs out of battery, no matter where you are. You won't have to worry about missing any picture-perfect moments or being stranded with no means of communication.
Last but not least, we have the Blunderstone Travel Toiletry Bag. This spacious and waterproof bag is designed to keep all your toiletries organized and secure. With multiple compartments and a convenient hook for hanging, it's perfect for staying organized on the go.
So how can you get your hands on this incredible Summer Travel Essentials Giveaway package? It's simple! Just visit our website and register for a chance to win. Don't miss out on this opportunity to upgrade your travel gear and make your Summer adventures even more memorable.
At Blunderstone, we're passionate about enhancing your travel experiences. We believe that the right gear can make all the difference in transforming an ordinary trip into an extraordinary one. That's why we've curated this giveaway package with the utmost care and attention to detail.
Whether you're a frequent traveler or embarking on your first adventure, the Blunderstone Summer Travel Essentials Giveaway has everything you need. From the durable backpack to the comfortable travel pillow, each item has been thoughtfully selected to enhance your travel experience.
So don't hesitate any longer. Head over to our website and register for the Blunderstone Summer Travel Essentials Giveaway today. Get ready to embark on unforgettable Summer journeys with the confidence and convenience of our top-of-the-line travel gear.
Claim this great opportunity today.