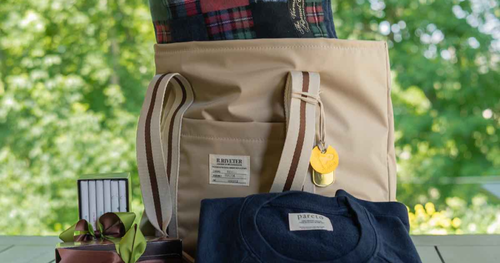 Summer is finally here, and what better way to celebrate the warm evenings than with an exciting giveaway! Introducing the Summer Nights Giveaway, brought to you by The Freebie Guy®. Get ready to make your summer nights even more memorable with this incredible opportunity to win some fantastic prizes!
As the days get longer and the nights become warmer, it's the perfect time to gather with friends and family outdoors. Whether you're planning a backyard barbecue, a cozy bonfire, or a fun-filled picnic, the Summer Nights Giveaway has something for everyone. We believe that every summer night should be filled with joy, laughter, and the chance to create lasting memories.
Now, let's talk about the prizes because we know that's what you're really excited about! We have curated a collection of incredible goodies that will take your summer nights to a whole new level. From a premium outdoor grill that will turn you into the ultimate barbecue master to a portable projector for those impromptu movie nights under the stars, we've got you covered. And that's not all – we're also giving away stylish patio furniture, cozy hammocks, and trendy outdoor games. It's like a dream come true for anyone looking to take their summer nights to the next level.
Participating in the Summer Nights Giveaway is incredibly simple. All you need to do is register by filling out a quick form on our website. Don't worry, we won't ask for unnecessary information – just some basic details so we can contact you if you're one of our lucky winners. Once you're registered, you'll be entered into the draw to win one of these amazing prizes. Just imagine enjoying a delicious barbecued meal with your loved ones or hosting an outdoor movie night with all the comforts of a cozy living room. It's all within reach with the Summer Nights Giveaway!
But wait, there's more! We haven't even mentioned the exclusive bonus prizes yet. As a thank you for participating, every registered entry will receive a special discount code that can be used on our website. Whether you're in need of refreshing summer essentials or want to treat yourself to something special, this discount will make your shopping experience even more enjoyable.
Our team at The Freebie Guy® is passionate about making your summer nights unforgettable. We understand the importance of cherishing every moment, especially during the vibrant season of summer when everything feels so alive. That's why we've put together the Summer Nights Giveaway – to give you the chance to create memories that will last a lifetime.
So, what are you waiting for? Don't miss out on this incredible opportunity to win some amazing prizes that will transform your summer nights. Head over to our website now and register for the Summer Nights Giveaway. It's time to make this summer your best one yet!
Claim this great opportunity today.