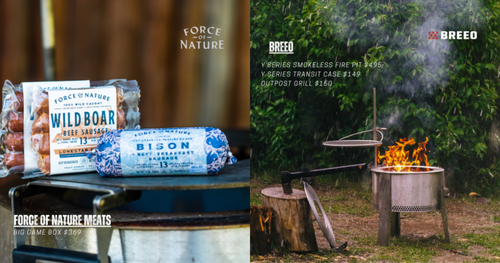 Flylords Mag | Stonefly Summer Giveaway
Are you ready for an adventure this summer? Whether you're an avid angler or simply love spending time in the great outdoors, the Flylords Mag | Stonefly Summer Giveaway is an opportunity you don't want to miss. Presented by Flylords Mag, in partnership with Stonefly Outfitters, this giveaway is the perfect chance to enhance your fishing experience and make lasting memories.
Picture this: crystal clear waters, breathtaking landscapes, and the thrill of reeling in the biggest catch of your life. That's what awaits you if you're lucky enough to be the grand prize winner of the Flylords Mag | Stonefly Summer Giveaway. But that's not all – we have a range of other incredible prizes to win as well.
First up, let's dive into the grand prize. We're giving away an all-expenses-paid fishing trip for two to a world-renowned destination. Imagine spending your days casting your line in an angler's paradise while surrounded by nature's stunning beauty. This trip is the ultimate dream for any fishing enthusiast.
But wait, there's more! We also have a second prize that will have you reeling with excitement. One lucky winner will receive a top-of-the-line fishing gear package, featuring the latest equipment from industry-leading brands. From rods and reels to tackle and accessories, you'll be fully prepared to conquer any fishing challenge that comes your way.
And that's not all – we have multiple runner-up prizes too! Ten lucky participants will snag an exclusive Flylords Mag | Stonefly Outfitters merchandise pack. Sport the latest apparel and accessories that showcase your love for fly fishing and the great outdoors. It's the perfect way to show off your passion even when you're not on the water.
Now that we've got your attention, how can you enter this incredible Flylords Mag | Stonefly Summer Giveaway? It's simple! Just visit our website and fill out the registration form. It only takes a few minutes, but the rewards could last a lifetime. Make sure to provide accurate information so we can reach out to you if you're one of the lucky winners.
Why are we doing this? As passionate anglers ourselves, we know how important it is to share the love for fly fishing and the beauty of the outdoors. We believe that everyone should have the chance to experience the thrill and peace that fishing brings. By hosting this giveaway, we hope to inspire more people to discover the wonders of fly fishing and create a community united by a shared love for the sport.
So don't miss out on the opportunity of a lifetime. Enter the Flylords Mag | Stonefly Summer Giveaway today for a chance to win amazing prizes that will enhance your fishing adventures. Remember, dreams can come true, and this could be your moment to make memories that will last a lifetime. Register now and get ready to embark on the ultimate angling experience!
Claim this great opportunity today.