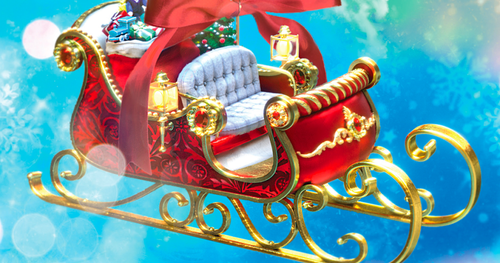 A Merry Sweepstakes to Celebrate Christmas in July!
It's never too early to get into the Christmas spirit! And what better way to spread some holiday cheer than by celebrating Christmas in July? That's right, folks! We're excited to announce our Merry Sweepstakes to Celebrate Christmas in July!
Christmas is a season of giving, and our sweepstakes is all about spreading joy and making dreams come true. We have lined up some incredible prizes that will leave you feeling like a kid on Christmas morning. From luxury vacations to a shopping spree extravaganza, there's something for everyone to get excited about!
Now, you may be wondering why we're celebrating Christmas in July. Well, summer is a time of fun and adventure, and it's a perfect opportunity to bring a little of that holiday magic into our lives. Plus, who doesn't love the idea of enjoying all the holiday festivities without having to deal with the cold weather?
Participating in this sweepstakes is as easy as putting up Christmas decorations. Just follow these simple steps:
Step 1: Register – Visit our website and fill out the registration form. Don't worry, it only takes a few minutes! We just need some basic information to ensure that you're eligible to enter.
Step 2: Spread the Word – Share the news of our Merry Sweepstakes with your friends and family. After all, the more, the merrier! You can help us create a magical experience for everyone by inviting others to join in on the fun.
Step 3: Keep an Eye Out – Once you've registered, keep an eye on your email inbox and our social media platforms. We'll be announcing the winners and sharing exciting updates, so you don't want to miss out!
Step 4: Get Ready to Celebrate – If you're one of the lucky winners, get ready for an unforgettable experience! Whether it's a dream getaway or a shopping spree, we'll make sure your Christmas in July is filled with joy and delight.
But wait, there's more! By participating in our Merry Sweepstakes, you're not only giving yourself a chance to win amazing prizes but also supporting a good cause. A portion of the proceeds from this sweepstakes will be donated to a local charity that helps make the holiday season brighter for those in need.
So, what are you waiting for? Take a break from the summer heat and start dreaming about a Christmas in July like you've never experienced before. Register today for our Merry Sweepstakes to Celebrate Christmas in July and get ready for a chance to win incredible prizes!
Remember, Christmas is all about sharing love, laughter, and joy. So, let's come together and make this Christmas in July a celebration to remember. Don't miss out on this once-in-a-lifetime opportunity to make your summer sparkle with holiday magic.
Register now and make sure to spread the word. Who knows? You might just find yourself as the lucky winner of a holiday season experience that will warm your heart and leave you with cherished memories for years to come.
Merry Christmas in July, and good luck!
Claim this great opportunity today.