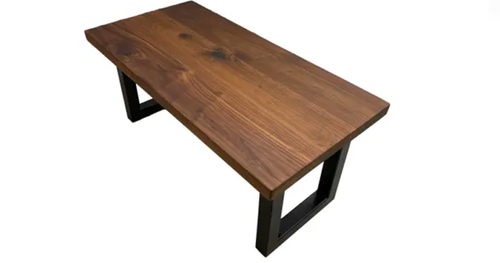 The holiday season is usually associated with December, but who says we can't celebrate Christmas in July? At The Lumber Shack, we believe in spreading joy and cheer all year round, and that's why we are thrilled to announce our Christmas in July Giveaway!
Imagine waking up to find yourself surrounded by the warm glow of twinkling lights, the delightful aroma of freshly baked cookies, and the joy of unwrapping presents. Sounds magical, doesn't it? Well, we want to bring that magic to you this summer with our exciting giveaway!
Why wait until the end of the year to experience the joy of Christmas when you can have it in the middle of the year? This giveaway is our way of spreading the holiday spirit and sharing some cheer with our amazing customers. We've curated a fantastic selection of prizes that will make you feel like Santa himself has paid you a special visit.
Whether you're a woodworking enthusiast, a DIY lover, or simply someone who appreciates the natural beauty of wood, you won't want to miss out on this opportunity. Our Christmas in July Giveaway features some of our most popular and high-quality products that will make your heart skip a beat.
From stunning live edge slabs to beautiful reclaimed lumber, our giveaway prizes are sure to inspire your creativity and make your woodworking projects the envy of all your friends. You'll have the chance to win everything from rustic barn wood to elegant walnut pieces, carefully crafted to bring out the best in any project you have in mind.
But that's not all. We're not called The Lumber Shack for nothing! We're also giving away an incredible assortment of woodworking tools and accessories. Whether you're in need of a new set of chisels, a reliable router, or a sturdy workbench, we've got you covered. Our giveaway prizes will equip you with everything you need to turn your woodworking dreams into reality.
So, how can you get your hands on these amazing prizes? It's as easy as clicking a button! Simply head over to our website and register for the Christmas in July Giveaway. Fill out your details, and you'll be automatically entered into the draw for a chance to win. Don't miss out on this incredible opportunity to level up your woodworking game!
But wait, there's more! By registering for our giveaway, you'll also gain exclusive access to special discounts, promotions, and updates on our latest products. It's a win-win situation. Not only do you get a chance to win incredible prizes, but you also become part of The Lumber Shack community, where you can connect with other wood lovers, get inspired, and learn new techniques.
So, what are you waiting for? Christmas in July is just around the corner, and it's time to get into the holiday spirit! Head over to our website now, register for our giveaway, and cross your fingers for a chance to win our amazing prizes. Don't miss out on this opportunity to bring the magic of Christmas to your workshop!
Claim this great opportunity today.