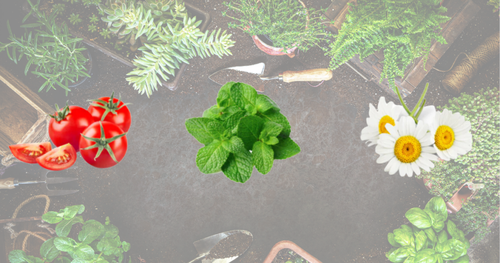 Title: "Grow Your Own Garden: Get Free Seeds from LUSH & DEW!"
Introduction:
Are you ready to embark on a journey of nurturing and growth? Imagine having the opportunity to grow your very own garden, filled with vibrant flowers and delicious vegetables. Thanks to a fantastic promotion brought to you by LUSH & DEW, you now have a chance to receive free seeds and kickstart your gardening adventure. Read on to find out how you can participate in the SeedPlanter Giveaway and get your hands on some gorgeous mint, daisy, or tomato seeds.
The SeedPlanter Giveaway:
LUSH & DEW are passionate about promoting sustainable living and the beauty of nature. To share their love for gardening with you, they have launched the SeedPlanter Giveaway where participants can receive free seeds every month. Imagine the thrill of planting a tiny seed and watching it sprout into something magnificent!
How to Participate:
Participating in the SeedPlanter Giveaway is as easy as pie. First, head over to Facebook and share the promotion, making sure to tag @LUSH & DEW. Spreading the word about this wonderful opportunity not only helps you win free seeds but also invites your friends to join the gardening community. After sharing, contact LUSH & DEW through Facebook by sending them a direct message with your shipping information. Remember, each Facebook account can enter once every month, giving you multiple chances to win!
Seed Varieties:
One of the exciting aspects of the SeedPlanter Giveaway is the element of surprise. LUSH & DEW offer three kinds of seeds: mint, daisy, and tomato. Upon registering, they will randomly select one of these seeds to send your way. Imagine the delightful anticipation as you wait to see which seed variety you'll receive. Whether you're dreaming of a fragrant herb garden, a bed of blooming daisies, or juicy, homegrown tomatoes, LUSH & DEW has got you covered!
Begin Your Gardening Adventure:
Once you receive your free seeds, it's time to dive into the world of gardening and channel your inner green thumb. Follow the detailed instructions provided by LUSH & DEW to ensure your seeds receive the care they need for optimal growth. Nurturing your plants and witnessing their journey from seed to sprout, and eventually into mature plants, is an incredibly rewarding experience.
Not only will gardening bring beauty and joy to your life, but it also provides numerous health benefits. Gardening is known to reduce stress, increase physical activity, and improve mental well-being. So, beyond the aesthetic pleasure, you'll also reap the rewards of a healthier lifestyle.
Conclusion:
Don't miss out on this amazing opportunity to receive free seeds from LUSH & DEW through the SeedPlanter Giveaway. Share the promotion on Facebook, tag LUSH & DEW, and contact them with your shipping information to register. Whether you're a seasoned gardener or a complete beginner, this is your chance to grow your own garden and experience the magic of nature. Join the SeedPlanter Giveaway today and let your gardening journey begin!
[Register now and grow your own garden with LUSH & DEW! Share and tag @LUSH & DEW on Facebook, then message them with your shipping info to enter. Don't miss this chance to get free seeds and kickstart your gardening adventure!]
Claim this great opportunity today.