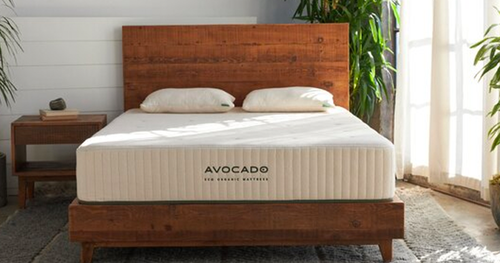 Title: Embrace Adventure with the Get Outside Tour Sweepstakes!
Introduction (approx. 70 words):
Are you ready to embark on a thrilling journey? Brace yourself for an unforgettable adventure with the Get Outside Tour Sweepstakes! We're offering you the opportunity to explore the great outdoors like never before. Whether you're a nature enthusiast, adventure seeker, or simply looking for a change of scenery, this sweepstakes is your ticket to an experience of a lifetime. Don't miss out on this chance to step out of your comfort zone and discover the beauty the world has to offer!
Unleash Your Adventurous Spirit (approx. 120 words):
Imagine soaring through the crisp mountain air, standing at the edge of breathtaking cliffs, and marveling at picturesque landscapes that will leave you speechless. With the Get Outside Tour Sweepstakes, you'll have the opportunity to immerse yourself in the most awe-inspiring natural wonders, from towering forests to crystal-clear lakes.
This sweepstakes is not just about sightseeing; it's about experiencing the power of nature firsthand. Lace up your hiking boots, pack your camping gear, and get ready to embark on thrilling outdoor activities. Whether you're an adrenaline junkie seeking excitement or a serene soul looking for tranquility, the Get Outside Tour Sweepstakes has the perfect adventure catered just for you.
Unforgettable Experiences Await (approx. 150 words):
The Get Outside Tour Sweepstakes is designed to offer you a diverse range of experiences. Picture yourself white-water rafting through roaring rapids, horseback riding along scenic trails, or kayaking through hidden coves. Whatever your preference, this sweepstakes will take you on a journey that will leave you with memories to cherish forever.
But the adventure doesn't stop there! Immerse yourself in local culture as we guide you through charming communities and introduce you to authentic cuisines. Discover hidden gems and local insights that will enrich your overall experience. Our team of expert guides will ensure you have an unforgettable trip, full of surprising discoveries and unforgettable moments.
Register Now for the Get Outside Tour Sweepstakes! (approx. 150 words):
Ready to embark on the journey of a lifetime? Don't miss your chance to participate in the Get Outside Tour Sweepstakes! Register now for a shot at winning an all-inclusive adventure package, brimming with thrilling outdoor activities and immersive experiences.
To enter, simply visit our website and fill out the registration form. Remember, this sweepstakes is open to all adventure-loving souls seeking to connect with nature and explore the world around them. The grand prize winner will be chosen randomly and notified via email.
So, what are you waiting for? Seize the opportunity to break free from the ordinary and join us on an epic outdoor escapade. Embrace the excitement, the beauty, and the memories that await. Register today, and get ready to experience the wonders of the Great Outdoors like never before!
Note: This blog is written without specific dates or placeholders to allow flexibility in publishing. The registration link can be inserted at the appropriate point before publishing.
Claim this great opportunity today.