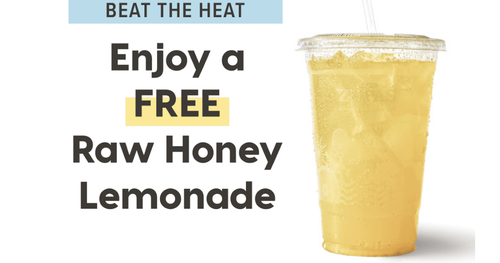 Title: Savor a Refreshing Treat with Café Zupas' Free Drink Promotion!
Introduction:
Are you ready to tantalize your taste buds with a delicious beverage on the house? Look no further than Café Zupas, where you can indulge in a FREE drink of your choice! Whether you're a coffee connoisseur, a tea enthusiast, or a fan of thirst-quenching smoothies, Café Zupas has something for everyone. Join us as we unveil this exciting promotion that will have you reaching for your phone to claim your complimentary treat!
Step 1: Update or Download the Café Zupas App:
To participate in this amazing offer, all you need is the Café Zupas app installed on your phone. If you already have the app, make sure you update it to the latest version to ensure a seamless experience. For those who are new to Café Zupas, fret not! Simply head to your app store, search for Café Zupas, and hit that download button. Once installed, you're ready to embark on a scrumptious journey of flavor and savings!
Step 2: Pick Your Preferred Regular Drink:
Now that you've got the app ready, it's time to choose your preferred regular drink. Will it be a rich and aromatic cup of coffee to kickstart your mornings? Or perhaps a soothing and revitalizing herbal tea to enjoy in the afternoon? For those seeking a fruity and refreshing option, their selection of smoothies will surely delight your taste buds. With Café Zupas' wide selection of beverages, there's something to cater to every palate.
Step 3: View and Redeem Your Reward in Your Cart:
Once you've made your beverage choice, it's time to unveil your well-deserved reward. Open the Café Zupas app, navigate to your cart, and prepare to witness the magic unfold. Voila! Your complimentary drink will be waiting for you, ready to be redeemed. Enjoy the satisfaction of scoring a free treat and savor every sip knowing you've made the right choice.
Conclusion:
Don't miss out on this incredible opportunity to enjoy a FREE drink at Café Zupas! Simply update or download the Café Zupas app, select your preferred regular drink, and redeem your well-deserved reward in your cart. Indulge in the flavorful world of Café Zupas and experience their commitment to crafting high-quality beverages that will tickle your taste buds and leave you craving more.
What are you waiting for? Treat yourself to a refreshingly free beverage today! Download or update the Café Zupas app now and quench your thirst with the sip of a lifetime. Join countless others and register today to claim your FREE drink at Café Zupas! Don't miss out on this limited-time offer. Cheers to moments of pure indulgence and satisfaction!
Disclaimer: TheFreebieGuy may earn a small commission via affiliate links in this post.
Note: Please add the link to register at the end of the blog for the final version.
Claim this great opportunity today.