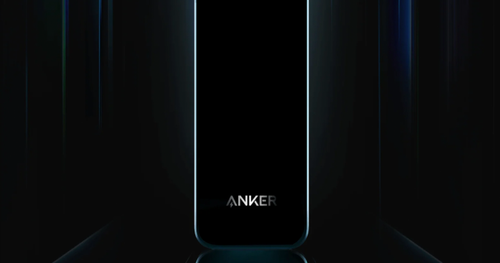 At Anker, we believe that everyone deserves to experience the power of modern technology. That's why we're thrilled to announce our upcoming Prime Power Device Giveaway! Whether you're a digital nomad, a tech enthusiast, or simply someone who loves staying connected, this giveaway is your chance to win some of our most popular power devices.
If you've ever found yourself frustrated by the battery life of your smartphone or other devices, you're not alone. In today's fast-paced world, our gadgets are constantly in need of a power boost. That's where Anker comes in. We specialize in creating innovative power solutions that keep you charged and connected wherever you go.
From power banks to charging cables, our range of devices is designed to make your life easier. Imagine never having to worry about running out of battery again! With our powerful and reliable products, you can stay productive and connected without any interruptions.
So, what can you win in our Prime Power Device Giveaway? We'll be giving away a selection of our top-rated power devices, handpicked to help you stay powered up and connected. From our compact power banks that fit in your pocket to our fast-charging wall chargers, this prize package has everything you need to keep your devices running smoothly.
But that's not all! As a brand committed to quality, all of our power devices are built to last. We understand that durability is just as important as functionality when it comes to technology. That's why our products are rigorously tested to ensure they can withstand the demands of your busy lifestyle. When you choose Anker, you're choosing reliability and longevity.
Entering our Prime Power Device Giveaway is simple. Just head to our website and register your details. We'll be selecting one lucky winner at random to receive this incredible prize package. And with no purchase necessary, what do you have to lose?
Not only will the winner receive a suite of powerful devices, but they'll also be joining our dynamic community of tech enthusiasts. Stay up to date with the latest industry trends and discover new ways to make the most of your devices. Plus, you'll have the opportunity to give us valuable feedback on our products, helping us continue to innovate and improve.
At Anker, customer satisfaction is our top priority. We're passionate about creating products that enhance your everyday life, and our Prime Power Device Giveaway is just one way we can give back to our loyal community. We're grateful for your support and want to continue providing you with the best power solutions on the market.
So don't miss out on your chance to win! Register today for our Prime Power Device Giveaway and put yourself in the running for this amazing prize package. From power banks to wall chargers, we've got you covered. Trust Anker to keep you powered up and connected, no matter where life takes you. Good luck!
Claim this great opportunity today.