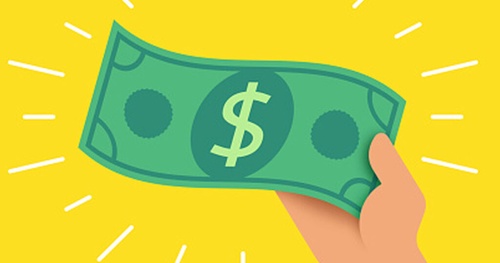 BeatBox Beverages x Krew Season | We Pay For Ur Summer Vacay Sweepstakes
Summer is here, and what better way to celebrate than by taking an epic vacation? Well, imagine if someone else paid for that dream getaway! Thanks to BeatBox Beverages and Krew Season, that dream could become a reality with the "We Pay For Ur Summer Vacay Sweepstakes."
BeatBox Beverages is a brand that knows how to have a good time. Their unique blend of delicious beverages and vibrant packaging has made them a favorite among party-goers and adventure-seekers alike. And now, they've teamed up with Krew Season to bring you an opportunity you won't want to miss.
Picture this: lounging on a white sandy beach in the Caribbean, sipping on a refreshing BeatBox cocktail. Or maybe you prefer exploring the enchanting streets of an ancient European city, with a BeatBox in hand. Whatever your dream destination may be, BeatBox Beverages and Krew Season want to make it a reality.
Entering the "We Pay For Ur Summer Vacay Sweepstakes" couldn't be easier. All you have to do is visit the official BeatBox Beverages website and register for a chance to win. It takes just a few moments, and trust us, it'll be worth it.
But what makes BeatBox Beverages and Krew Season the perfect partners for this incredible sweepstakes? It's simple – they both understand the importance of living life to the fullest. BeatBox Beverages is all about embracing the good times and creating lasting memories. And Krew Season, well, they know how to throw the ultimate party.
By joining forces, these two brands are ensuring that your summer will be one to remember. Whether you're dancing the night away at a music festival or relaxing by the pool with friends, BeatBox Beverages and Krew Season have got your back.
Now, let's talk about the prize. The lucky winner of the "We Pay For Ur Summer Vacay Sweepstakes" will receive an all-expenses-paid summer vacation of their dreams. That's right – flights, accommodation, activities, and even spending money are all covered. So, you can forget about the stress of planning and simply focus on having the time of your life.
But the excitement doesn't end there. In addition to the grand prize, several runner-up prizes will also be awarded. These could include exclusive BeatBox Beverages merchandise, VIP access to Krew Season events, and more. So, even if you don't snag the top prize, there's still a chance to win something amazing.
The "We Pay For Ur Summer Vacay Sweepstakes" is an opportunity that shouldn't be missed. Whether you're a dedicated fan of BeatBox Beverages or new to the brand, this is your chance to experience the ultimate summer adventure. So, what are you waiting for?
Head over to the BeatBox Beverages website now, and register for the "We Pay For Ur Summer Vacay Sweepstakes." Don't let this opportunity slip through your fingers. Trust us, you'll thank us when you're sipping a BeatBox cocktail in paradise.
It's time to take your summer vacation to the next level. Register now and get ready for the adventure of a lifetime. BeatBox Beverages and Krew Season are waiting to make your dreams come true.
Claim this great opportunity today.