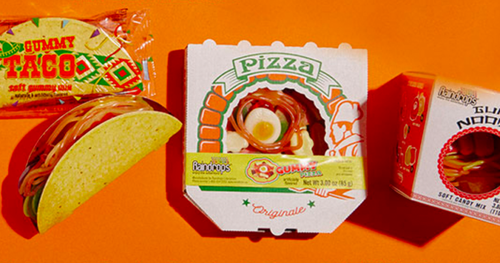 Are you a fan of gummy candy? Well, we have some exciting news for you! This week at Big Lots, rewards members can score a FREE Raindrops Gummy Candy. Yes, you heard it right, FREE gummy candy! If you're not a member already, make sure to sign up so you don't miss out on future offers.
Big Lots is your one-stop-shop for all your household needs, and they always have amazing deals and promotions to sweeten the deal. And what's sweeter than free candy? Raindrops Gummy Candy is known for its delicious flavors and irresistible chewiness. Whether you're a fan of fruity flavors or you prefer the classic gummy bear, Raindrops has something for everyone.
But wait, there's more! By becoming a Big Lots rewards member, you'll unlock a world of exclusive offers and discounts. The rewards program is designed to give back to loyal customers like you, making your shopping experience even more enjoyable. From special discounts on your favorite products to member-only events, being a rewards member has its perks.
Signing up is quick and easy. Simply head over to the Big Lots website and click on the "JOIN" or "SIGN IN" button. Fill in your details, and voila, you're officially a Big Lots rewards member! And remember, by signing up now, you'll not only get your hands on the FREE Raindrops Gummy Candy but also set yourself up for future exciting offers.
But don't just take our word for it! Thousands of satisfied customers have already taken advantage of the Big Lots rewards program and have been enjoying the benefits. Whether you're shopping for household essentials, furniture, or even holiday decorations, being a rewards member will make your shopping experience even sweeter.
So, what are you waiting for? Treat yourself to some delicious Raindrops Gummy Candy without spending a dime by becoming a Big Lots rewards member today. Take advantage of this limited-time offer and enjoy the mouthwatering flavors of Raindrops. Trust us; your taste buds will thank you!
Remember, this amazing offer is valid through July, 23rd, 2023, so make sure you don't miss out! Simply click the link below to JOIN or SIGN IN and claim your free Raindrops Gummy Candy.
[JOIN/SIGN IN HERE]
Don't miss out on this sweet deal, sign up today and start enjoying all the exclusive benefits that come with being a Big Lots rewards member. Happy snacking!
Claim this great opportunity today.